Multiple business and services occupy Toronto. So, while searching online for appliance repairs, an even greater total of potential services will turn up at your expense. Variety is appreciable, however too many options can be an issue when deciding on the best company. The review section of a Toronto appliance repairs company website can quickly and effectively put an end to your hunt.
What better way to understand a service than from those who have paid for, and experienced it, first-hand? In a survey conducted by Invespcro about the importance of online reviews, 88% of consumers trust online reviews as much as personal recommendations. Reviews are comments left by previous buyers to tell about their experiences with a product or company, helping clients make informed choices around purchases.
Which Reviews to Check?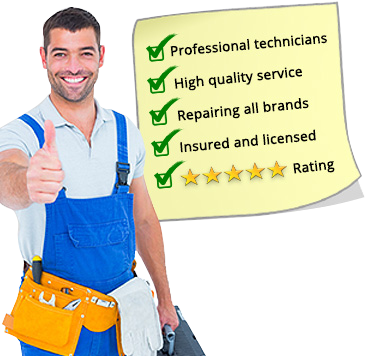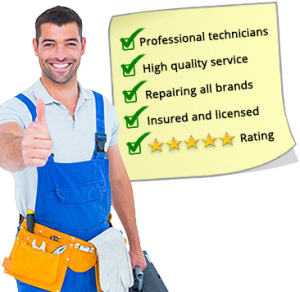 Majority of Toronto companies provide review sections for their services to inform potential clients about the product or service to help them determine if the business is right for them. Usually, serious company who conduct an open business, have more than one place to check reviews. When looking for appliance repair Toronto reviews, most common properties to check are Google Business Review, Homestars, N49, Yelp and Facebook Reviews. Insight from previous customers may highlight work ethic, quality of work, any praises or issues, etc. Check appliance repair reviews before purchase to ensure the service fits your standards.
If 36% of consumers read 4-6 reviews before deciding on a service, then you should too. Appliance repair Toronto reviews will highlight and help you understand:
How reputable the company is, and if the technicians were knowledgeable. Consumers ranked reliability (27%) expertise (21%) and (18%) professionalism as important business traits.
Their quality of work. Is the rate fair and reflected in their work?
If they are punctual and reliable
If they are respectable and courteous
Customers should trust online reviews to help them decide which services to invest their hard-earned money. By comparing services and their reviews, you will have a better understanding of appliance repairs value. Be sure to put your trust into a Toronto service with high ratings and reviews that are reflective of good service worthy of your money.
If you are looking for appliance repair company and still in doubt whether to call I-Fix Appliance Repair, check what our customers tell about us: Google Business, Homestars, N49, Yelp and Facebook.
Appliance Repair Reviews
Buying appliances can be costly. Whether you spend a few hundred dollars on a new appliance or a couple of thousands on a set of appliances, you want to have some confidence. Homeowners who buy home appliances expect them to last for a long time. For this reason, it's good to do your research before you buy an appliance by browsing many appliance brands and suppliers.

You may also check out appliance brand reviews online. There are plenty of forums where customers give their honest opinion about an appliance they bought, listing brand maintenance tips, the appliance's price, as well as common issues. There's also the option of chatting to an appliance retailer or supplier to answer your questions.
How to Get the Most Information out of Appliance Reviews in Toronto?
Indeed, the number of reviews on household appliances performance and repair issues is overwhelming. So how do you get more or less reliable information on appliances performance?
First of all, there are different types of appliance reviews:
Written by actual users
Bloggers and experts
Appliance repair and DIYers' forums
Appliance Reviews by Users
The individual users reviews tend to have more random character and might sometimes be a bit more emotionally charged. Although, you might run into something that is quite general, if you scroll down you might see the recurring specific problem due to poorly designed construction, and repeating faulty parts.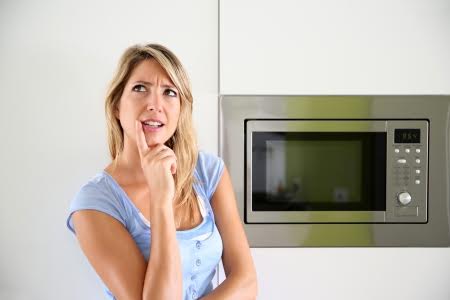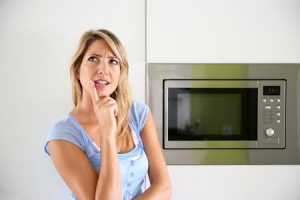 This is precisely the information you are looking for! Faulty design, like the electronics not properly isolated from the heating elements in stoves, or range control panel that breaks as soon as you spill water on it, point to the fact that it is a common problem for the model within an appliance brand.
And lastly, keep in mind that not all people with positive feedback go through the trouble to leave a public review. As unfair as it seems, this is the reality. Please keep that in mind when evaluating an appliance brand for potential service issues.
Appliance Reviews by Bloggers and Industry Experts
Bloggers and experts usually build a reputation by presenting unbiased information. They will go through the trouble to collect facts and statistics on appliance repairs and will give a sound review. You do have to pay attention, though, where the blog is placed, whether it indeed belongs to an impartial party, or exists solely to promote appliance part sales or sell certain brands.
Appliance Repair Forums
Although going through them might not feel like reading a novel, the forums are really a great source of information on appliance repairs. They describe the actual models and brands malfunctions and breakdowns in an unbiased way. These forums are filled with technical details, the steps involved in the repair, as well as appliance repair costs.
This type of information has a lot of credibility, as this is a go-to place for appliance owners when they face technical issues with the appliances.
You can also run into "ask an expert" forums – where you can find a lot of information on specific parts and malfunctions.
Although doing thorough research on appliance brands performance before you buy might not save you entirely from malfunctions, it might help you save some money.
Stay Informed about Appliance Repairs in Toronto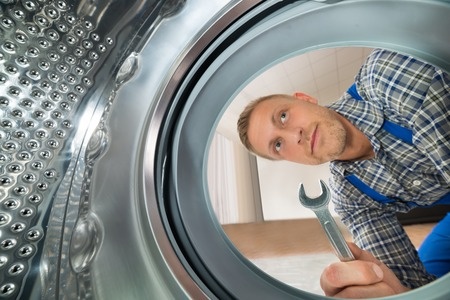 Why we love it when clients read up on appliances is that it helps them to buy the models that work for their lifestyle. And another reason, reading up on appliances service problems, will give them tips on regular appliance maintenance, which extends their lifespan.
Although after reading the appliance repair forums you might not be able to eliminate the problem yourself, you will know the symptoms and what it takes to fix it.
When you call the service repair people, you will know what symptoms to point out, and it will make the entire repair process go smoother. It makes a happy client when they know what to expect.
Discussing Appliance Repairs Issues Moves the Industry Forward
Another important role of appliance reviews on the web is that the companies do pay attention to the repeating issues. Now due to immediate feedback the information on malfunctions and problems, and specific usage issues they simply can react faster by addressing the issue in production much faster than before.
What took before weeks and weeks of focus groups, studies, and thousands of dollars in expert conclusions – now becomes immediate after the new model release. What is worse, it goes public and viral immediately.
There are known instances when the dealers refused buying into certain models, just because of unfavourable reviews.
You can not underestimate how in our age of information it affects the industry. The manufacturers simply have to react fast, or their sales will drop dramatically.
If we look at things realistically, we will know that there is no such a brand or model that is entirely fault and break-free. There are engineering problems, there are faulty parts, and there are problems that are caused by wrong appliance installation. But the information will help you stay away from the issues that are easily avoidable.
How To Find The Best Appliance Repair Near Me
Is there an easier way to sort through the online "appliance repair near me" searches?
When an appliance breaks down at an unfavourable time, it's time for quick thinking. But, with so many appliance repair services listed online, you're caught asking yourself "how do I find the best appliance repair near me?" Well, thanks to the internet, your ideal appliance repair service is literally one click away.
Tips for Searching for an Appliance Repair Company
Search and Click
A homeowners first instinct when their appliance stops working is to pull out their smart phone and ask Google to "find appliance repair near me." Of course, it's that easy. A plethora of repair services will span your screen. All there is to do is pick one! However, with an overwhelming amount of options, how do you know which is the best? Consider the following tips to maximize your search impact.
Location, Location, Location
A great feature on a search engine is that by simply typing in "appliance repair near me," you'll be rewarded with a list of services closest to your current location. You can further the accuracy by typing in the location of the service you are looking for or by tagging your own location. With this nifty tool you can easily narrow your search and find services closest to you instead of digging through countless links that don't apply to you.
Reviews and Testimonials
Now that you've found a list of applicable service, you can find the best appliance repair service by checking their testimonials and reviews. Many companies have review sections on their website or connect to external ones online like Yelp so clients can review them before committing. Testimonials and reviews are left by previous clients to let others know about their experience. Naturally, you can narrow your search depending on ratings left by customers and their comments praising the service.
Caution: Advertised Companies
People tend to gravitate towards the links listed at the top of the page instead of scrolling through their searches. Be wary of the companies that are advertised at the top of an internet search. Marked with "AD," these companies pay for their spot on the listing. So, this doesn't directly translate to having a phenomenal service.
iFix Appliances understands how important it is to have caring, quick and reliable service when your appliances stop working. We are servicing countless areas such as Toronto, Scarborough, Etobicoke, and North York. For any of your appliance needs, contact us here.
Be Safe When Inviting Toronto Appliance Service People Into Your Home
Your home is a place of safety. Here's how to answer the door to Toronto appliance service companies without holding a baseball bat behind your back.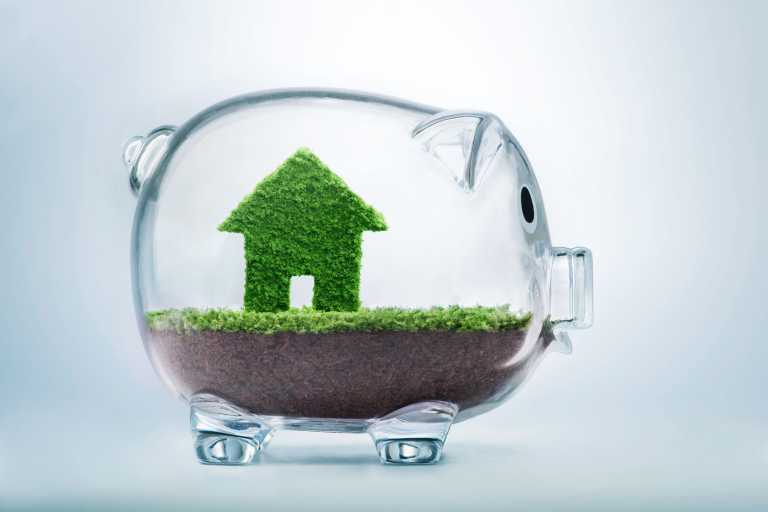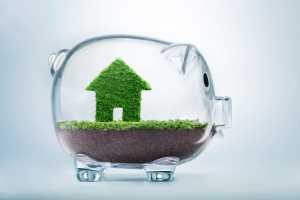 Does the thought of inviting unknown service people into your home make you sweat? The fear of strangers is a common one, and not to be taken lightly. Currently, newscasts are warning clients about opening their homes up to strangers to prevent stove repair appointments from becoming robberies.
As a matter of fact, letting strangers into the home is something people try to avoid. But, when your appliance breaks, you have do what you have to do. Here's how to gain some reassurance when inviting Toronto appliance service repair people into your home.
Check, Check and Double Check
The internet is full of useful sources to inform you about trustworthy Toronto appliance service. A quick online browse can help you understand your servicer.
Background check: Have the company screened. Call the Toronto appliance service and insist on having a background check. With this, you will know who they send into your home and how they go about service calls.
Reviews: Only do business with reputable companies. Many websites like Google+, Yelp or the service's own page show their customer reviews. You can check their reviews to ensure a company is courteous with their clients. You can check our reviews here.
Google Companies: Google searches are effective ways to find Toronto appliance service. Still, just because a company is advertised on the front page, doesn't mean it's the best. Links displayed at the top of the search mean they pay for that spot. Make sure to scroll further down the page in order to compare different companies and find one who suits your needs.
Two's Company
If you're still feeling uneasy about letting someone into your home, then have a companion come by. A neighbour, a friend or a family member you trust, having a plus one to escort them into the home and be with you is a precaution that is worth it for your well-being.
However, If you are still worried about your safety with the Toronto appliance repair service, then call someone else. Contact a professional and spend the money it takes to guarantee a secure company.
Be that as it may, being alone at home is unnerving for anyone. Help is harder to reach for children, the elderly or disabled persons at the forefront of potential threat.
We here at I-Fix Appliance Repair value your safety and understand your concerns. We respect the elders of the city, therefore we offer a 15% discount code for seniors. For a trustworthy and secure team, contact I-Fix Appliance Repair.
Same Day Appliance Repair – Myth or Reality?
Life doesn't stop when your appliances do. They help you to maneuver everyday life to keep it hassle free. Dishwashers, stoves, washing machines, even your little microwave inconvenience you when they break down without warning. The last thing you need is an unreliable company who promises to fix your washer but leaves you hand-washing for much longer.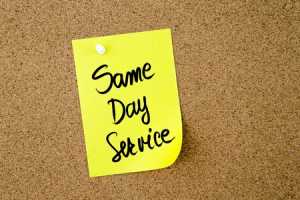 Companies can promise to come the same day, but then don't show up until hours later, or worse, another day. The wait for a same day appliance repair specialist can throw you for a loop. Most of the time you'll be given a time frame that isn't certain, leaving you waiting at home or rearranging your daily tasks until they arrive at the last hour.
Same day appliance repair should be a reality. Check out these tips for how to pick a trustworthy team for same day appliance repair:
Contact Them
Check the company's website to make sure they offer a same-day guarantee. Likewise, read through the company's advertised services and contact them about your situation. By contacting them, you're able to see if they are courteous and get an approximate time for your appliance repair
Read Online Reviews
What better way to know about a reputable service than by many who have already experienced it first hand. Most companies are registered to online review websites like Yelp and Google+, or even promote their reviews on their own website to let previous customers rate and comment on their service experiences. Checking the company's reviews will inform you of their quality of work and efficiency, knowing if they really do come on time, or later.
I-Fix Appliances understand how valuable your time is
This is why we make it our priority to provide same day appliance repair services for all of your appliance repair needs. For a reliable team and a convenient and effective service, contact I-Fix Appliances or call us at 647-642-1212.
When Is The Best Time To Call Home Appliance Service?
We rely on home appliances so much that we don't even realize how important they were until they break or stop working! Over time home appliances have gone from being a luxury to a necessity, which is why it is devastating to find out one of your appliances is broken or has stopped working — and by Murphy's law, this incident always has the worse timing!
When one of the appliances becomes inoperative, we start looking for home appliance service experts, who can get the job done quickly and effectively.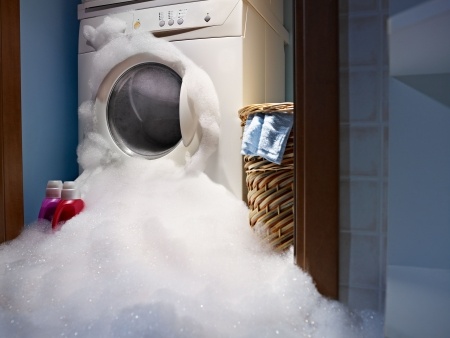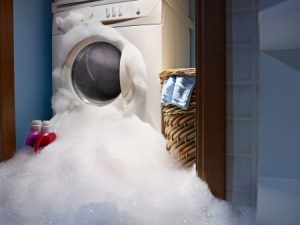 Waiting an appliance repair specialist can make you feel like a hostage to your own home. "We will come from 8:00 am to 5:00 pm" is the most dreadful answer we all afraid to hear. This is when you start hectically calling your spouse rearranging both of your timetables, calling at work trying to come up with a good excuse why wont you be able to come to work.
Which is why have some tips on how you can reduce your waiting time and still have a productive day.
Call Us Morning or Evening
Breakage of an appliance is something that you can not predict or schedule. For this reason, the industry of home appliance service is incredibly dynamic. In most cases, it works like this: Something breaks, you give a call, and you book a time. Therefore, the schedules of appliance repair experts usually get completely booked during their morning hours.
The other option is to call late in the evening and reserve a spot first thing in the morning. If your home appliance repair company does not pick up, you have to leave a voice message. Most companies will try their best to call back.
Nevertheless, in appliance repair business it is important to understand that emergencies can happen at any time of the day or night. In Toronto, you can find many companies that are opened 24/7. I-Fix Appliance Repair is one of such companies.
Right Choice, Less Headache
Choosing a right appliance repair company in Toronto can be challenging. There are simply too many to choose from, and just researching for good professional workers can take hours. It's great when you have friends who can give you a referral, but if you are left alone to face a problem like this, here are some of the questions you are going to have to ask yourself:
Do these guys service my area? Hiring someone whom it will take hours to get to you is not the greatest idea. Make sure the company you choose is mobile and knows its way to your area.
Do they work with my appliances brand? Every appliance brand tries to out-mantle the competitor, which make the job of home appliance repair experts just a little harder. When calling, make sure that the people you hire have had previous experience with your particular brand.
Do they offer a guarantee for their work? Things happen. Always ask about warranties and guarantees that the company can provide for you. No one should have to pay for the same service twice, so make sure that you are secured.
Reserve the Date
As mentioned before, appliance repair companies schedules get filled pretty quickly. Due to a tight schedule, the sooner you call, the better. Professional home appliance service companies are able to give you a rough estimate over the phone, so when calling, provide necessary details like the brand, make, year, and a short description of the problem.
This way, your appliance repair company will not only be able to reserve a certain time just for you, they will also purchase the replacement parts for your appliance and bring all the necessary tools to resolve the problem in a quick and efficient manner.
If you are not in a rush, you can always use an online form to book an appointment. This option is usually available on the website of well-known repair companies.
Related Article: APPLIANCE SETUP – DO IT RIGHT TO AVOID REPAIR!