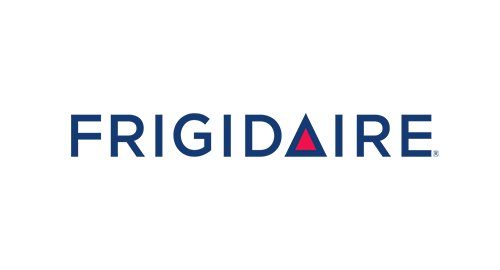 Did you just go out and buy a whole bunch of groceries to come home to a refrigerator that is not working? Or, did you wake up in the morning to find your food had spoiled? If you have, you are probably worried! You're probably thinking to yourself that this will wind up being a very expensive thing to fix; it's a refrigerator, after all!
Frigidaire Specialized Appliance Repair Service
Well, stop worrying because you have come to the right place! We are an appliance repair company, offering repairs on all household refrigerators. We specialize in all brands, including Frigidaire! Even if your machine is old or new, our trained technicians are fully equipped and prepared to get your appliance back up and running!
We make it one of our top priorities to provide fast and inexpensive Frigidaire appliance service because we know how important it is for our customers to get back on track, without too much disruption to their day-to-day. This is why when you call us, we will send one of our trained Frigidaire appliance repair technicians who will know exactly what to do! All you need to do is let us know where to send the technician and the rest is up to us!
We like to believe that one of the best business policies is to honour prices. This means that all our fees are completely transparent before repairs are started and will be honoured at the end, regardless of how complicated the repair winds up being! We know that an initial overview of the Frigidaire appliance might not show all the problems but that should not be on our customers! If parts need to be called in or our technician needs to run out and buy something, a full explanation of what and when will be discussed with you prior to!
The full list of Frigidaire appliance repairs:
Frigidaire washer repair
Frigidaire dryer repair
Frigidaire refrigerator repair
Frigidaire dishwasher repair
Frigidaire oven repair
Frigidaire stove repair
Don't even bother looking for the original receipt to find out when you bought the appliance because we are fully prepared to handle any situation! Whether the dryer leaves your clothes wet or the oven does not heat properly, we know what to do and how to do it fast! We, like you, want to make sure that your appliance repair is done as quickly as possible so when we say we'll be there at a certain time, you can rely on not having to wait! If there is any sort of delay, our technician will have a direct line to you to coordinate, if necessary, another more convenient time for you!
Same day Frigidaire appliance repair
Listen when we say that fixing your appliance should be a top priority! Because we make it ours, you should make it yours! Leaving a malfunctioning appliance can lead to all sorts of complications and we are committed to making sure this does not happen! We are, after all, just a phone call away!