Now that you've had a chance to cook a nice dinner for your family, all you want to do is sit down on the couch and watch TV or read a book. What you have instead is a pile of dirty dishes sky high, that need cleaning. Normally, you would use your dishwasher to clean up but lately, you have been noticing something is not quite right.
When a dishwasher breaks, there is nothing more inconvenient. This is why you have us, just a phone call away, to come over and provide a dishwasher repair right away!
Fast and Efficient Same Day and 24/7 Dishwasher Repair Service!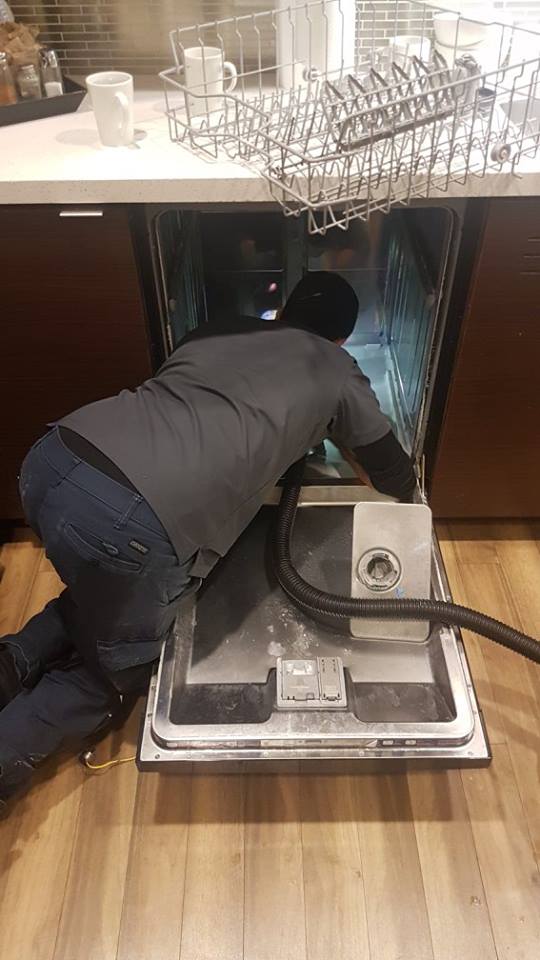 We offer same day service for all your dishwasher repair needs and because we service Toronto and we are never too far away!
Also, our service is provided on-site and any parts that may be needed can be bought and brought back to your home (or place of business) in a very short period of time.
Here are some things to look out for, if you're worried that there's a problem with your dishwasher:
The operation is very noisy
The detergent is not released during the wash cycle
Dishes come out of the dishwasher not thoroughly cleaned or dried
If the dishwasher does not fill or drain properly
It won't turn on at all
Professional Dishwasher Repair Service in Toronto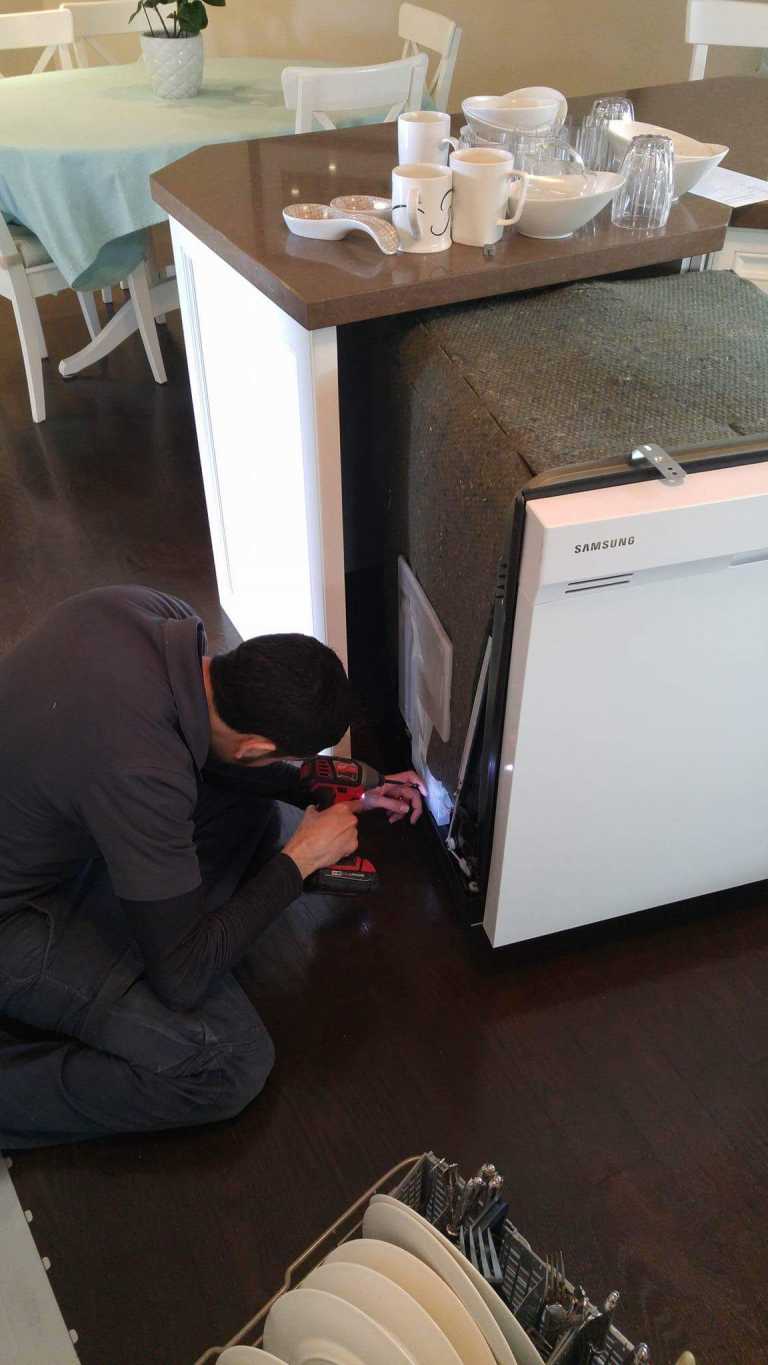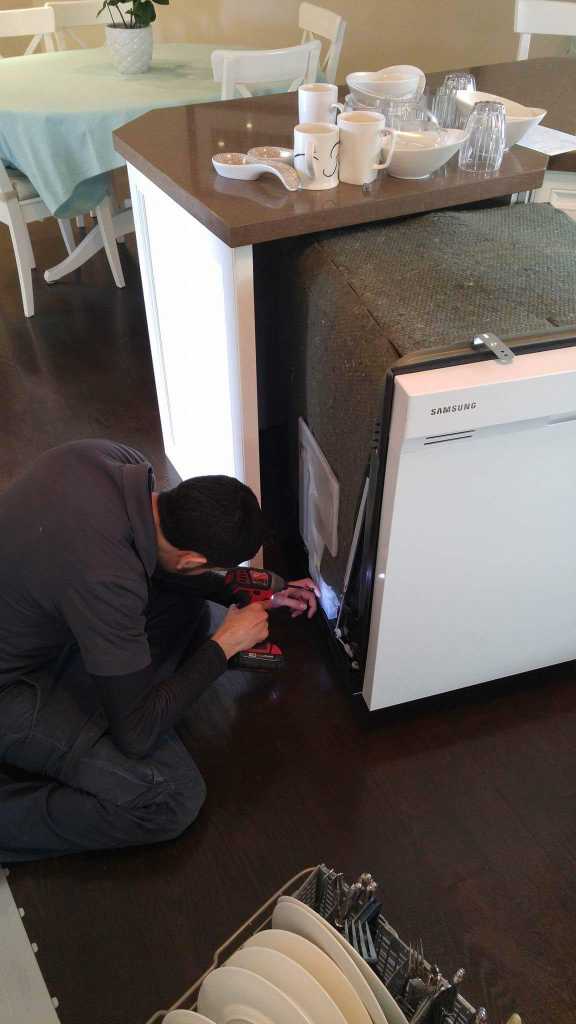 Like with any appliance, the problem with your dishwasher is going to be with one (or more) of the parts. Whenever we get a service call, our technicians are always prepared with whatever spare parts might be necessary.
If they don't happen to have it with them, we will reschedule a time for them to come back – as soon as possible. Our job is to make this as convenient as possible for you!
Once our technician has properly diagnosed the problem with your dishwasher, they may need to fix one of these parts:
drain valves
filters
thermostats
drying fans/fan blades
float switches
water-inlet valves
bi-metal switches.
Our Dishwasher Repair Experts are Licensed to Fix the Following Brands & Models: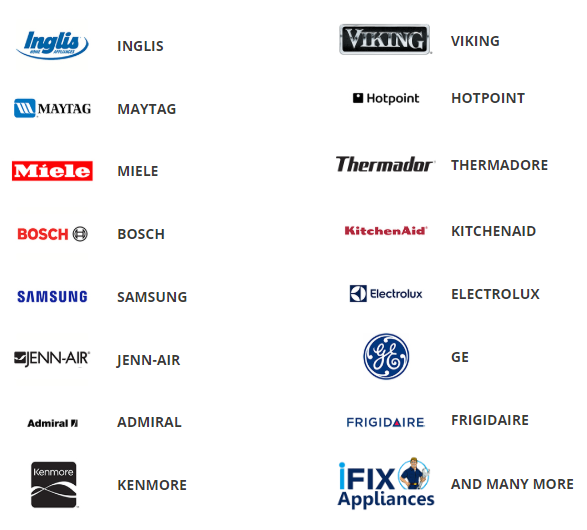 Leave your Dishwasher Repair to Professionals Technicians!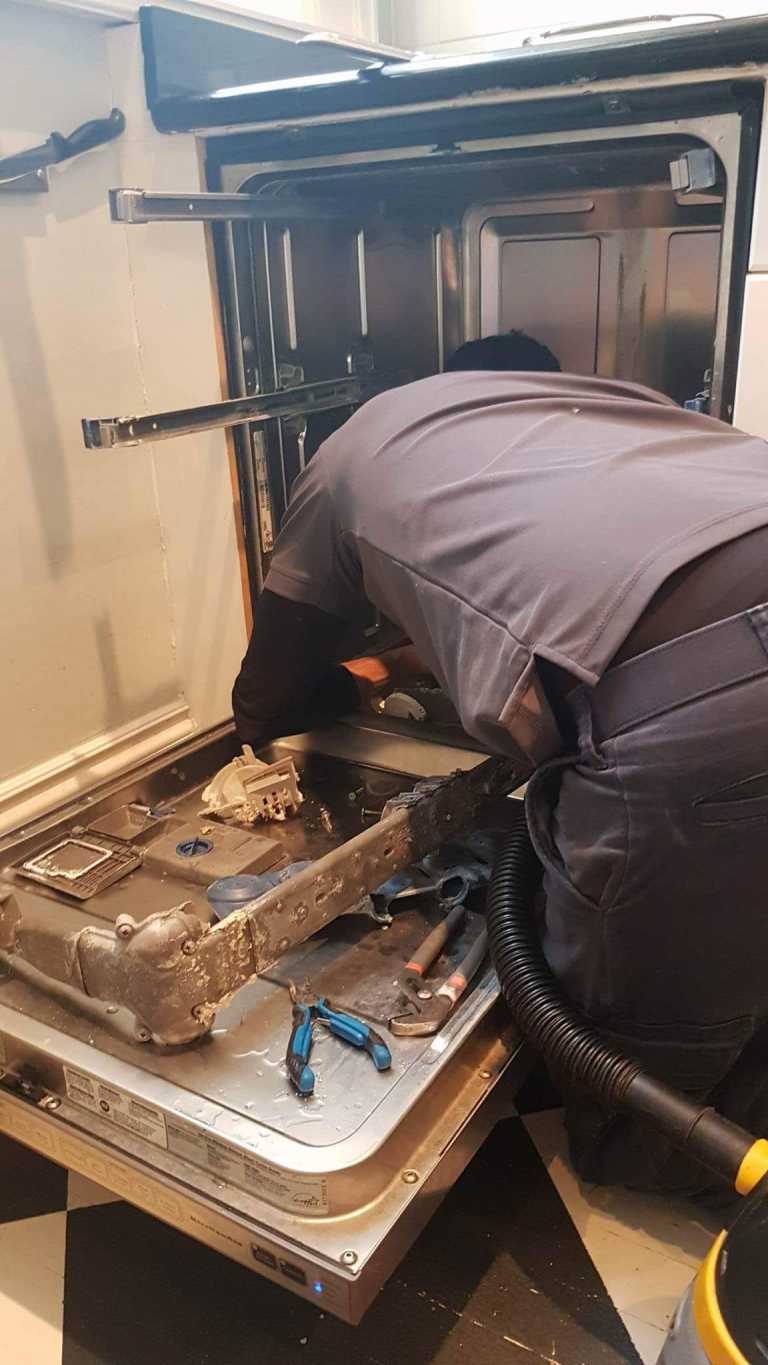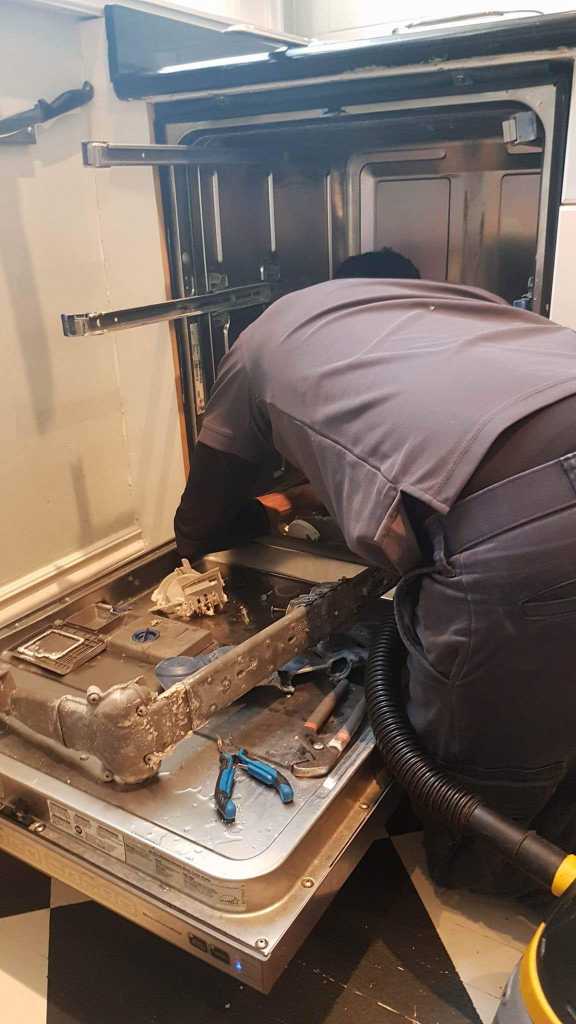 Now, another thing we know is that our customers are sometimes worried that their particular dishwasher is too old or of less known brand to be serviceable. Not to worry! Our fully trained and highly experienced repair technicians are prepared to deal with a wide range of brand names and model types and age is never an issue. If there is a way to repair your dishwasher, we will find it! Check out our list of brand name machines we can service:
We Are Available and Ready to Repair Your Dishwasher, Call Us Today!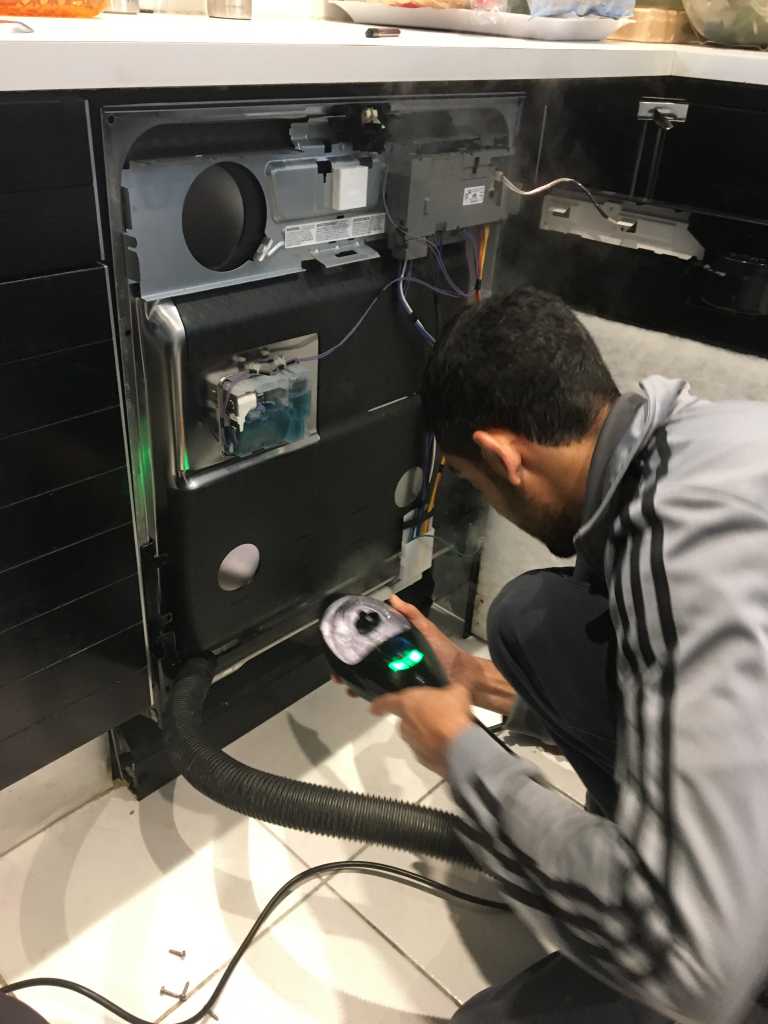 Just like all the other appliances we can service, dishwasher repair technicians operate in Toronto. And just like our other appliances, we are available for same day service. You just need to give us a call and we will set up the most convenient time, for you, for one of our technicians to arrive. If you have an emergency situation, we can be there right away. Remember, we want to get the job done for you quickly and conveniently and ensure that you are back to your daily routine without too much disruption!
We service Downtown Toronto, Etobicoke, Scarborough, North York areas.
Related Article: DISHWASHER – ENVIRONMENTALLY FRIENDLY CHOICE