Professional Appliance Repair Services
Certified Technicians, Quick and Efficient Services in Downtown Toronto, Etobicoke, Scarborough and North York Areas.
Appliance Repair is our job and responsibility as we, as no one else, understand what part they play in our client's daily routine. Appliances do our boring chores – washing our dishes, keeping our food fresh, washing and drying our clothes.
They do that almost unnoticed. But when one of your appliances breaks – everything comes to a halt. This is when fast diagnostics and repair by professionals becomes crucial.
Professional Appliance Repair Technicians 24/7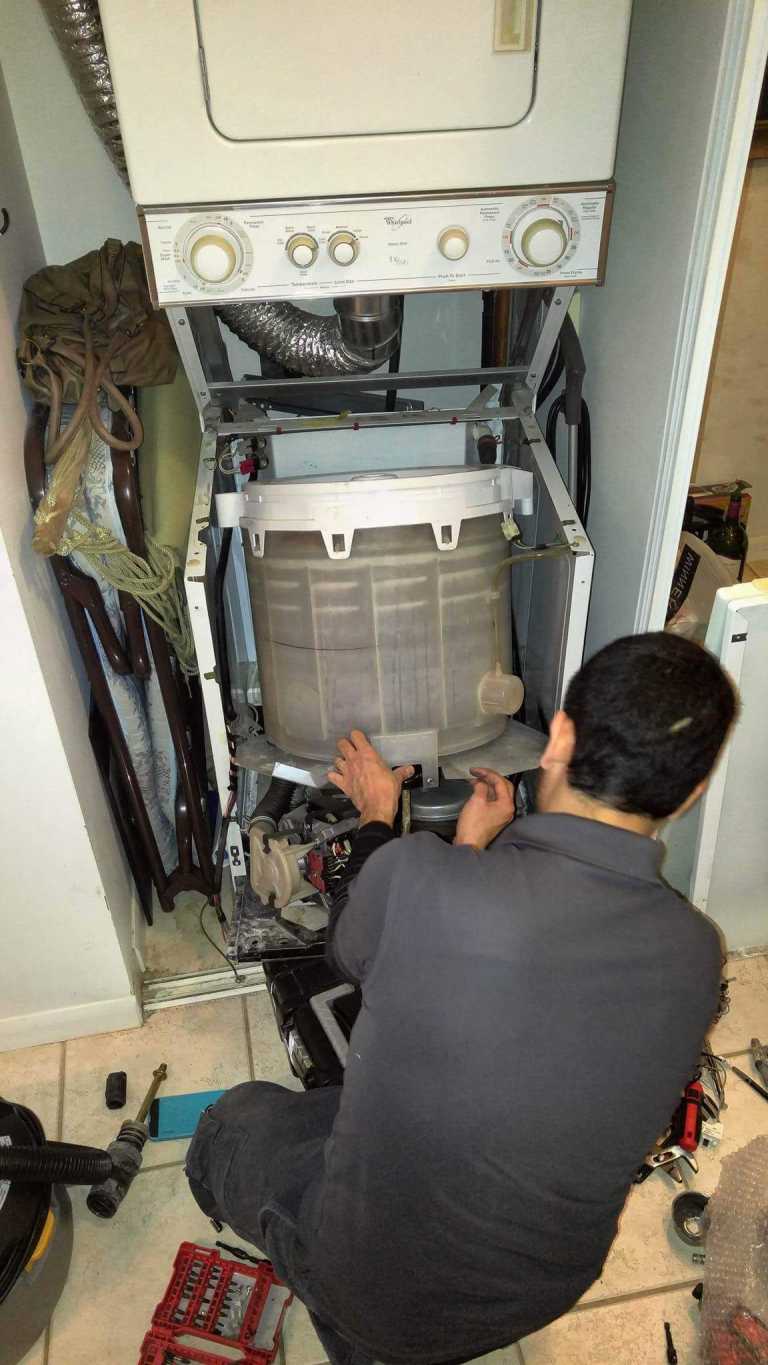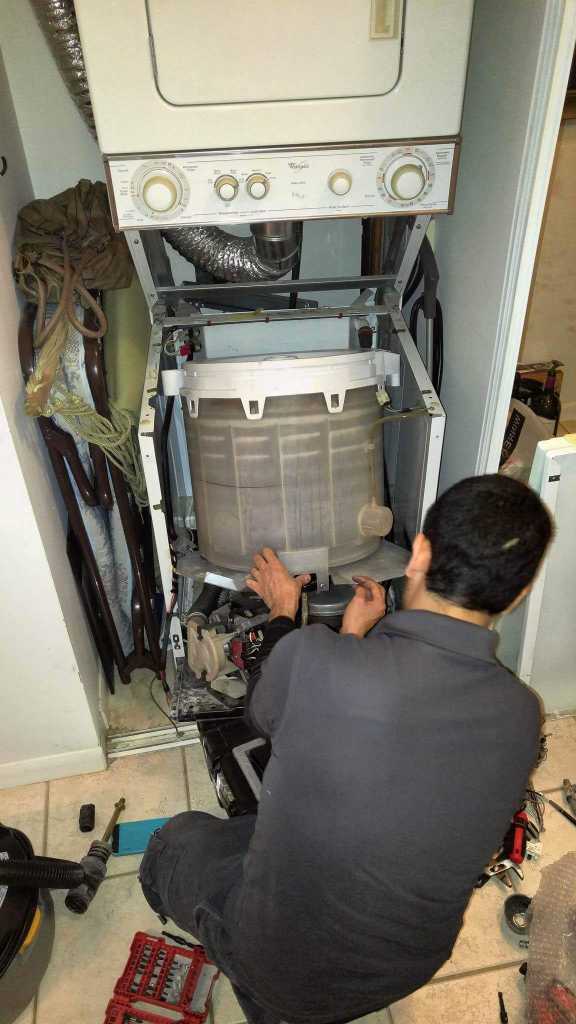 With our trained and fully certified and insured repair technicians, you are only one phone call away from a quick and inexpensive repair of your malfunctioning appliance.
We are trained to repair any major appliance, brand or model. You have nothing to worry about should something goes wrong and it has to be fixed fast! We take care of:
Appliance Repair – The brands we work with
Worried you might have an appliance that is too old or of a brand or model that we won't recognize? Not to worry! We service all brands, makes and models: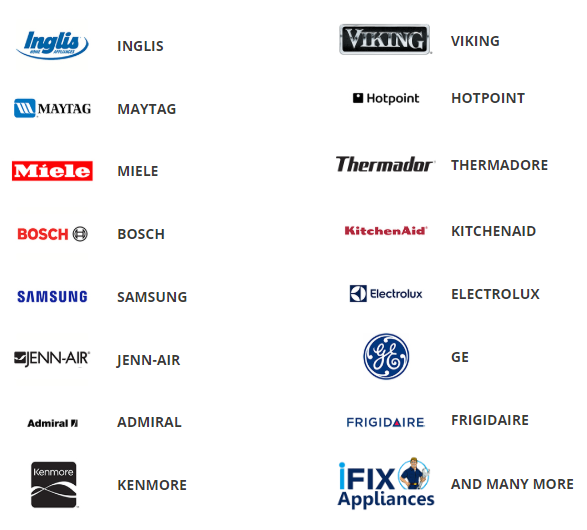 We might have even some solutions for discontinued appliances.
Related Article: APPLIANCE CLEANING TIPS
Should You Repair or Replace your broken appliance?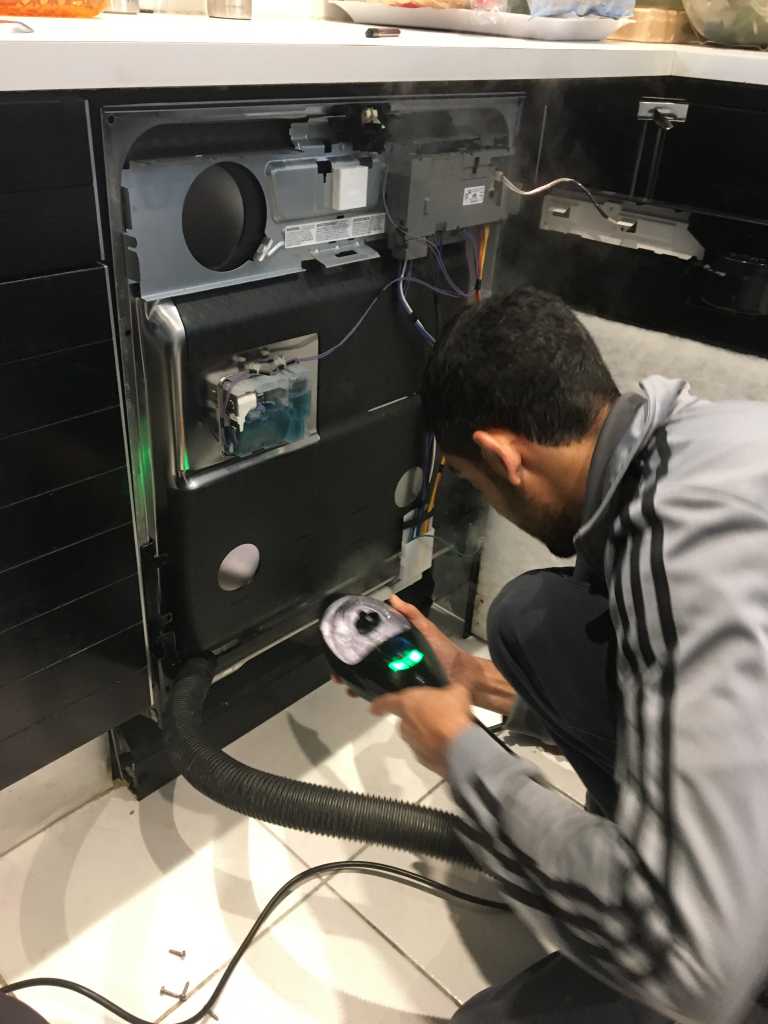 When you have to deal with an appliance that has broken down and requires repair, naturally you will wonder whether it is worth fixing or replacing altogether. And it is only natural to ask.
Of course, when you purchased your appliance it was a considerable investment. For sure, you were hoping to get many years out of. However, we also know appliances that are made today are not the same quality that they once were, even as most recently as the last 5 to 10 years.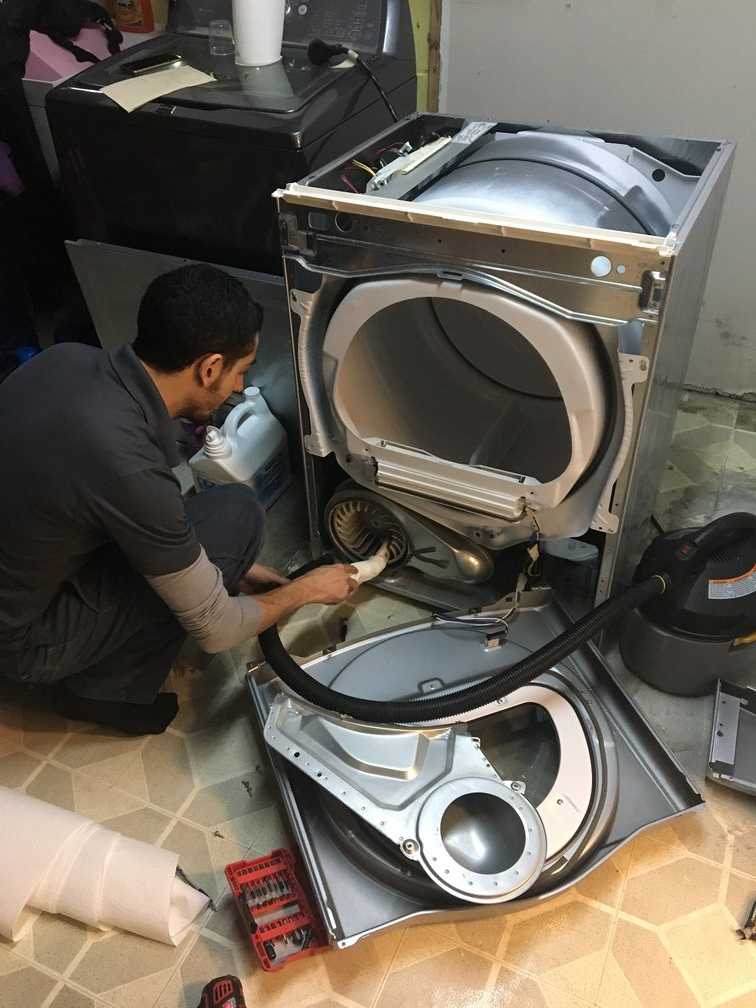 Manufacturers are under more pressure than ever to deliver higher revenues and higher profit margins. Most of the household appliance parts and, even, whole units are manufactured overseas now where the cost of labor is much lower and allows appliance manufacturers to invest in new technologies.
The positive side of this is that newer, more efficient and energy-saving appliance models come out every year. And the old appliances become outdated, even though they might be still functioning well. At least in this situation, it is your decision whether to keep and repair the old appliances or get entirely new.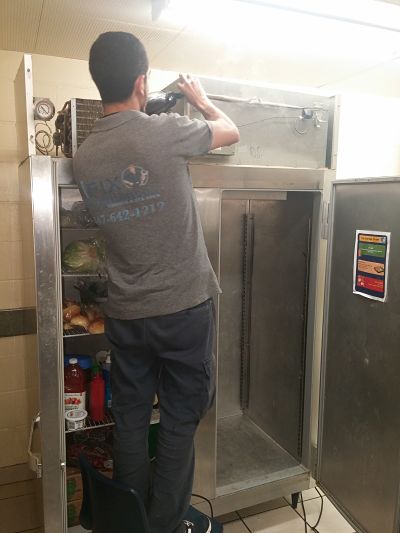 All we can say at I-fix appliance repair is that the price difference is considerable. And cannot be discarded easily.
Here are some ideas of average costs of appliance repair and replacement. Of course, the information below is based on average appliance use.
As you have seen from the examples shown above appliance repair is well worth it when it is done professionally, by certified technicians at the time and budget that works for you.
FAQs
How can I repair a refrigerator compressor?
Fixing a broken fridge compressor is not a DIY task. Refrigerators are dangerous to work with, so never attempt to repair it yourself. And you also never know if a fridge compressor is damaged beyond repair, and when a complete replacement is necessary. Therefore, it's easier to simply contact a professional appliance repair service to fix the compressor for you.
How can I install a new stovetop glass?
1. Unplug your stove from the electrical socket.
2. Unscrew the screws in the front and back of the glass to release it.
3. Label and remove the surface elements from the cooktop.
4. Remove the glass cooktop.
5. Transfer the hinge tabs to the new cooktop glass.
6. Put the new cooktop into position and secure it using the screws.
Why is my washing machine not draining?
The most common reason for a washing machine not draining is a clogged pump or hose. Fuzz and lint from clothes are usually responsible for a clog in your washer. To fix this problem, carefully disconnect the hose from the pump to remove any items stuck inside. Keep in mind that any water that wasn't drained will be pouring out of the hose when you remove it.
Why is my dryer not heating?
Your dryer not heating means that the circuit breaker or fuse has blown and needs to be replaced. In some cases, an electric dryer doesn't work because of a broken heating element. If this is the case, you will need to call an appliance repair technician to make sure the dryer is properly repaired.
Why is my dishwasher not draining?
The most common reason for your dishwasher not draining is food debris that is tuck in the drainage system.
To remove the clog, follow the next steps:
1. Disconnect the power from the dishwasher.
2. Remove the lower dish rack and lower sprayer arm.
3. Remove the screen beneath the sprayer arm.
4. Remove the bolts beneath the pump housing, and disassemble the pump.
5. Remove any debris in the hose or pump and examine the parts of the pump for damage.
6. Reassemble the dishwasher and check if it drains.

If you still have trouble with draining after all the steps above, contact an appliance professional for further assistance.
If you are looking for the quick and efficient professional appliance repair in Downtown Toronto, Etobicoke, Scarborough and North York areas, contact I-FIX Appliance Repair at (647) 642-1212 and speak to one of our trusted and certified technicians today.