Washing Machine Repair is Our Speciality
We operate in the Toronto area and provide a SAME DAY washing machine repair.
If you have a washer and it has just broken down on you – don't panic! I-Fix Appliance Repair are here to help! Our main goal is to get your washing machine back up and running, so your clothes and other dirty laundry don't continue to pile up. Our repair technicians are trained for a variety of machine types including top loading and front facing washing machines. Besides, washer's age is not a concern for us either – we are trained and prepared for anything!
If Your Washing Machine Has These Problems, Call a Washing Machine Repair Professional: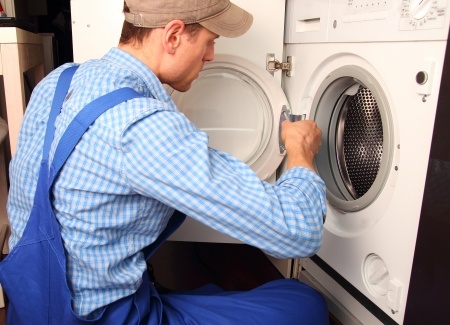 The water won't drain or it leaks
Your machine stops spinning
The cycle does not complete
The cycle is interrupted part way
The machine simply does not work at all
If you see any of these things or worried there might be something else wrong, just give us a call and we will be there as soon as possible. Lucky for you, we provide Washing Machine Repair services in Toronto. For a full list of our serviceable areas, please check out our Appliance repair service areas
Our Washer Technicians Have Licenses to Repair Any of the Following Brands or Models of Washer: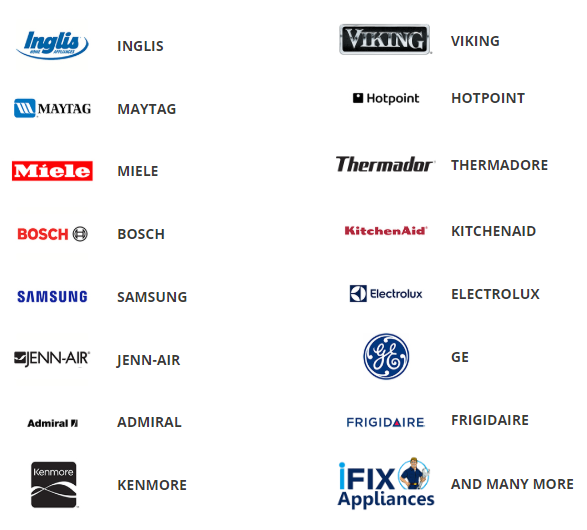 Leave Your Washing Machine Repair to Professionals!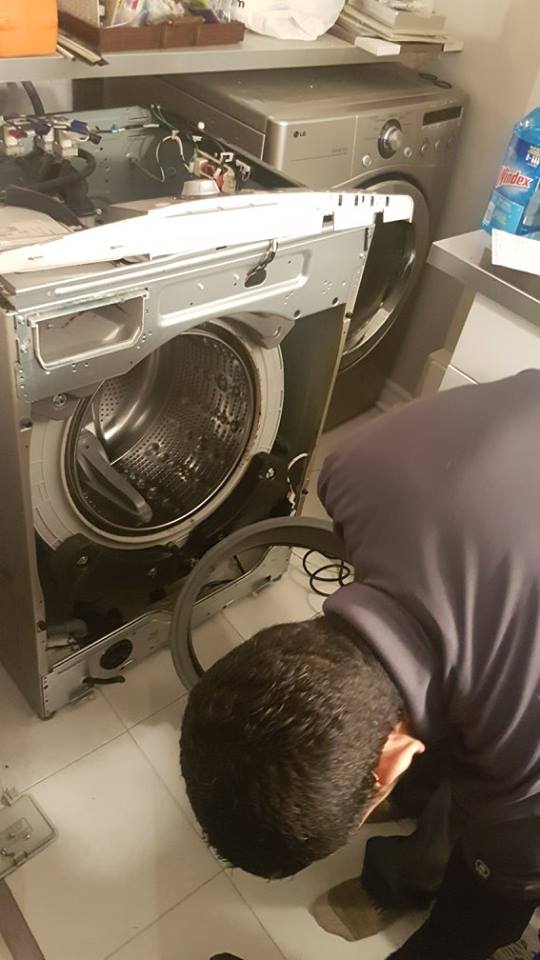 You are probably worried that the washer won't be easy to fix, however that is where our highly experienced technicians come in. We are prepared to deal with any number of problems and are equipped to fix the washer's motor, main control panel, drain hose and/or pump, machine belt, transmission or lid switch. Furthermore, all technicians are fully licensed and insured and will, when possible, repair the washer as soon as the malfunction or broken part is recognized.
So, you just need to give us a call and we will send someone over right away. Even if the breakage is more difficult to fix or we are unable to determine the cause of the washer malfunction we will let you know what we think the next steps should be. In most cases, we will just need to get the proper part to replace what is broken and we will be right back!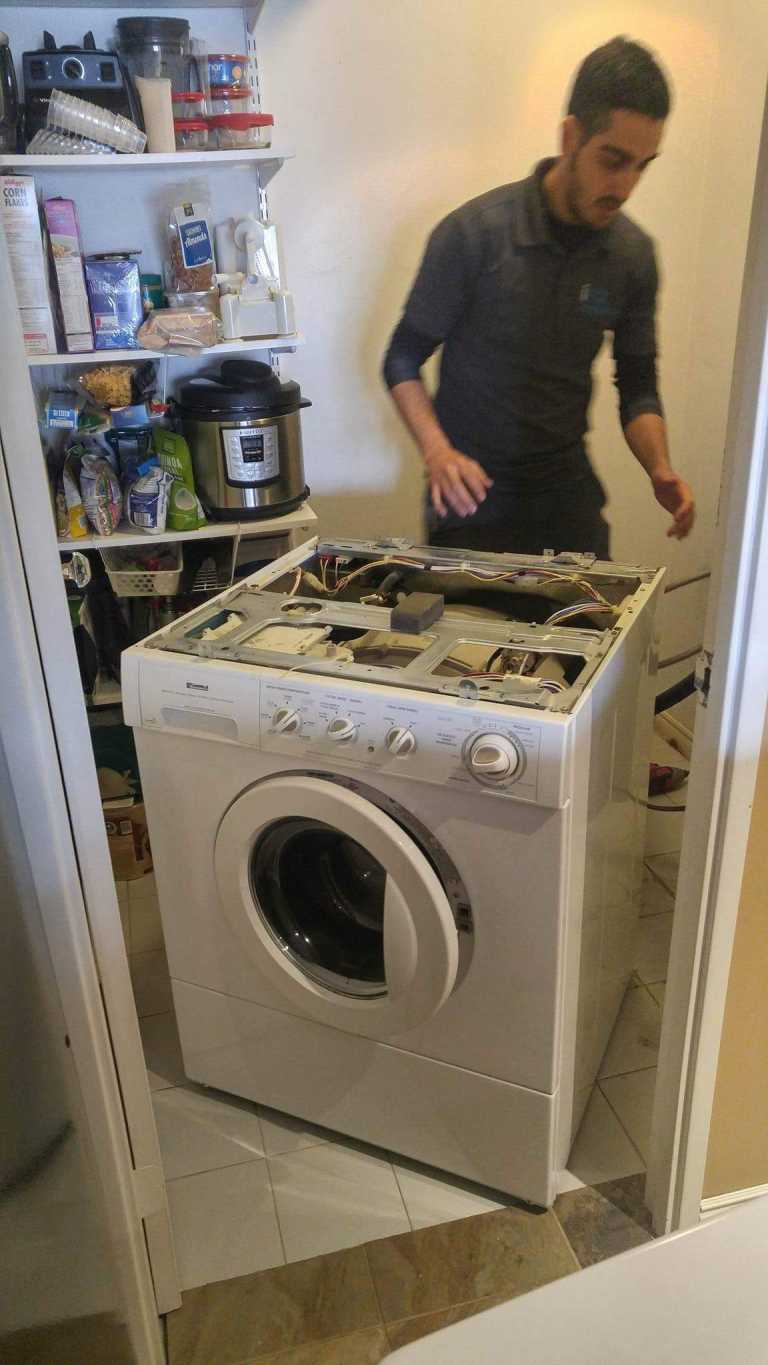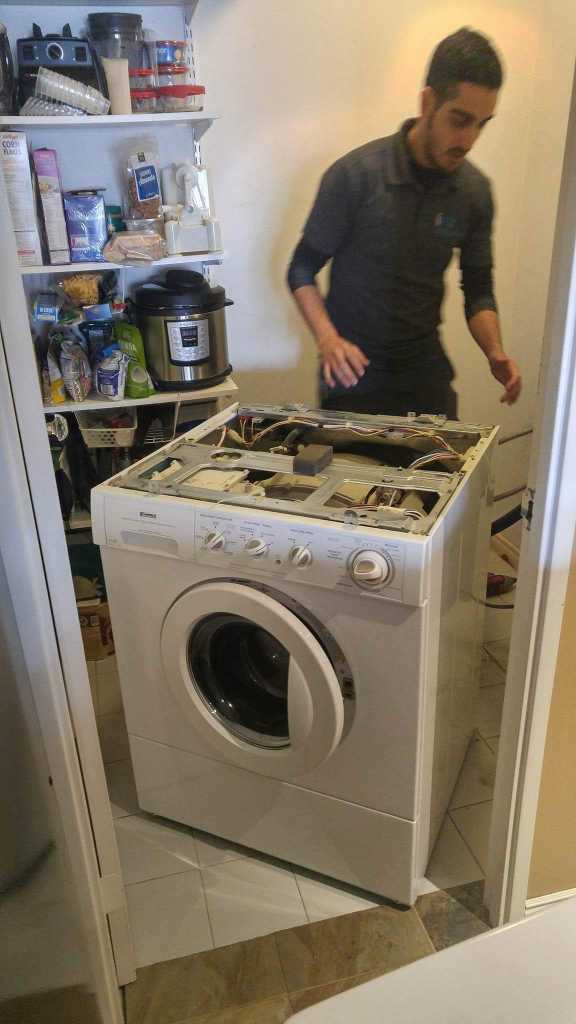 Repair or Replace?
When a house appliance breaks, we all ask ourselves one question: Is it worth fixing it or is it easier to buy a new washing machine instead?
Repairing your washer is cheaper than buying a new one, plus you do not have to pay for delivery and installation labour. I-Fix Appliance Repair guarantees a same day services, and this is how you do not only save money, but also time!
Nevertheless, most Consumers Reports recommend replace a broken appliance if the cost of repair is more than 50% of new washing machine.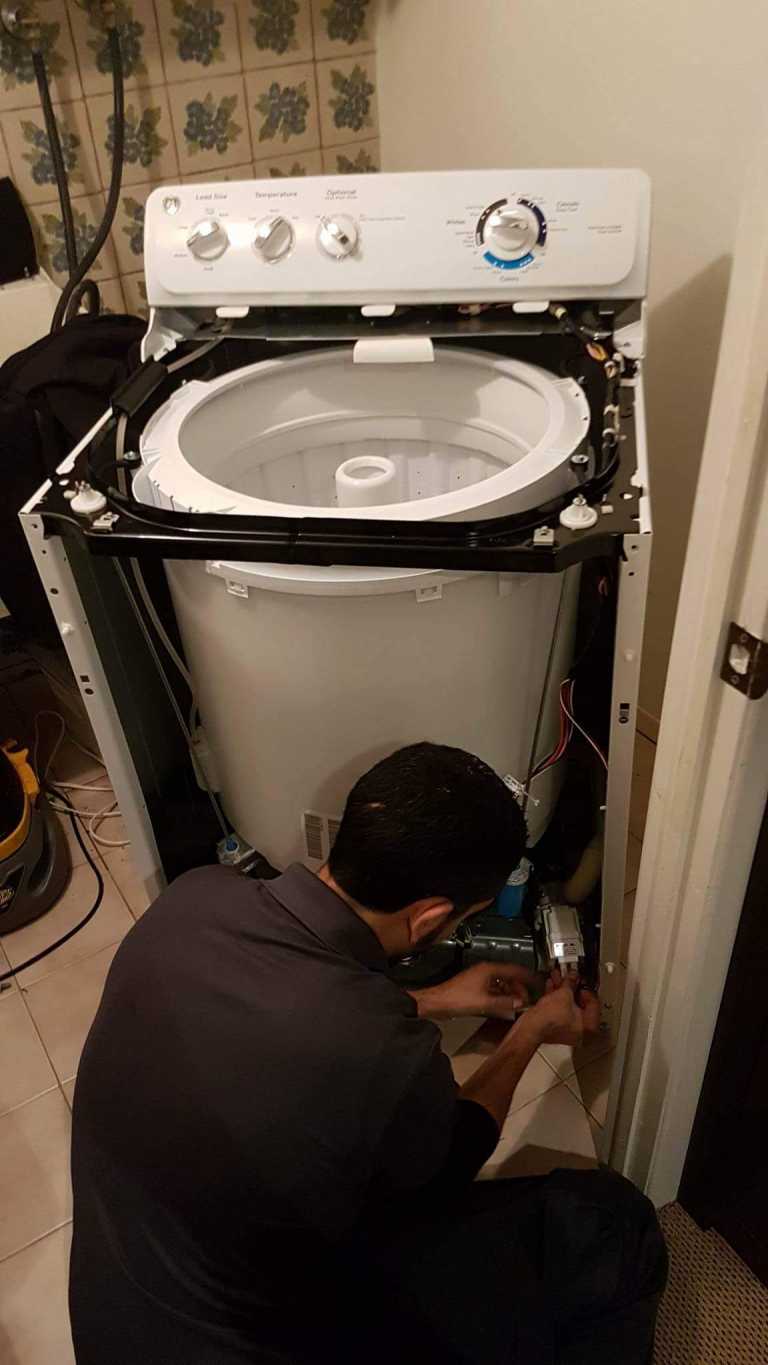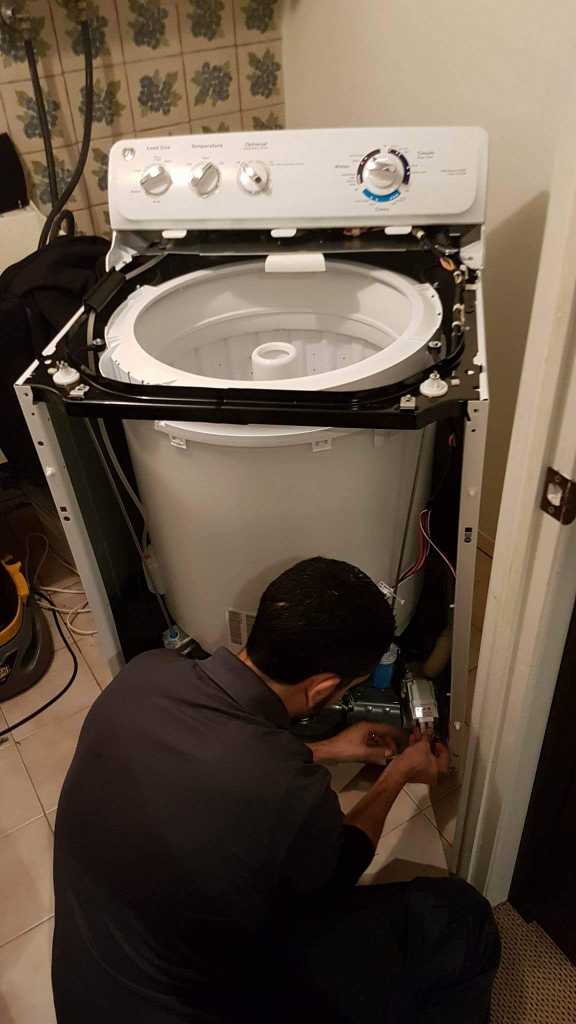 We Are Available 24/7 and Ready to Repair Your Washing Machine, Call Us Today!
While you might have a bit of room in your schedule to give us a call and set up a convenient time for one of our technicians to come over, we understand that same day service is also sometimes necessary. In that case, you just need to give us a call on our 24 hour emergency line, for services across Toronto and the GTA, and we will send someone over right away! We will do our best to coordinate around your schedule and we make it our priority to provide fast, convenient and cost effective repair services, now matter when or what the problem is.
For all your washer repair needs, just remember to give us a call so we can help sort out your problem!
We repair washing machines in Downtown Toronto, Etobicoke, Scarborough, and North York areas.