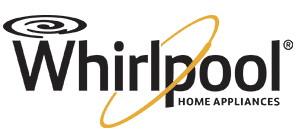 We know that your appliances are part of your daily routine. We know that when something goes wrong with one (or more) of your appliances, your daily routine can be completely thrown off course! This is why, being only a phone call away, our appliance repair services are right for you!
One of the many things we focus on is providing fast service! This means that if you wake up one morning and your oven doesn't work, you just need to pick up the phone and we can be there that day, even later that morning! We like to think that providing fast service for our customers is what keeps them on track!
We also focus on efficient appliance repair service, which means that when our highly trained technician arrives at your home (or place of business) they are fully prepared to handle all problems on site. If you tell us that your refrigerator is not working (and if you know a little bit more specifically what might be wrong), our technician will arrive with all necessary replacement parts! If your washer is leaking, we will make sure they have the right pieces! We also know that many customers worry their appliance will be too old to repair. Lucky for you, age of the machine is not an issue for us! And lucky for you, neither is brand! We service a wide range of appliances, including Whirlpool if that happens to be your brand!
Call us now – 647-642-1212
The third thing we focus on is cost! We believe that an open relationship with our customers is what keeps them coming back for all their Whirlpool appliance repair. Not that we want you to have troubles but when you do, we believe that our policy on pricing is what you like best! When we say open relationship, we simply mean that our prices are never hidden! We never send a repair technician to your home and expect you to pay a fee that was never previously discussed! So if your Whirlpool appliances need repair, regardless of age, problem, complication or time, the discussed fee will be the honored fee!
This is as important to you as it is to us! It makes the relationship easy and it makes it efficient. If our technician arrives and performs hours of appliance repair only to present an expensive bill in the end, we know that your needs are not met. If you would like to discuss the cost of your Whirlpool repairs before anyone is sent over, just ask!
Whirlpool Appliance Repair Services in Toronto:
Whirlpool oven repair
Whirlpool stove repair
Because we service Toronto, all you need to do is pick up the phone and give us a call! We will arrange a time that is convenient for you and a price that is fair! And that is it! Don't leave your malfunctioning machine to get worse because if you do, things will be more complicated! Just call and let us figure out what the next best course of action is!
We repair Whirlpool appliances in Downtown Toronto, Etobicoke, Scarborough, North York areas.