Summer is a good time to look at your oven performance and tuning. You can easily pause your in-kitchen cooking for barbecue if repairs or parts replacements are needed.
General Electric ovens is one of the company's most advanced divisions boasting a wide range of models. Whether it is induction, electric or gas, they are also equipped with sophisticated electronic control panels. This feature helps not only to achieve precise temperature for cooking but also to troubleshoot problems and malfunctions.
GE error codes numbers are easy to understand and point to basic malfunctions. Please also keep in mind that in GE appliances the error codes do vary from model to model. So when you are checking for the information online, double check that your model number is correct.
Most common GE error codes
GE oven error code f7 e6 – indicates problem with control panel buttons. Usually it comes on when a few buttons get stuck at the same time. The oven will not continue to function with the code on. To fix it the panel has to be dismantled, checked for connections and, in most cases, replaced.
GE oven error code f73 – Means that the oven temperature has exceeded the maximum threshold. Both the control panel and connection have to be examined
GE oven error code f76 – Reset the oven by unplugging. If the same code appears when the power comes back on, the control panel may be faulty.
GE oven f22 – Means that oven has overheated, often happens when both broiler and oven are on. If it keeps happening, the unit has to be checked for controls and also for the cooling fans operation. If they fail to work properly the issue will keep repeating..
GE oven f34 – code Means that the electronic control board can nor regulate temperature reliably. As with tall the temperature control issues, when this error code comes on, it won't let the unit work for safety reasons.
GE oven f7 e9 – Points to the stuck button on the panel. It is a common issue with the panel design with buttons.
GE oven f91 – error during self cleaning. Try to disconnect the stove. The issue has to be addressed by professional if the error comes back on after the power is back.
GE Oven Key Panel Replacement in Toronto
As you can see from the above error codes, most of the problems are linked to the control panel and can be fixed by the panel replacement. Also you may try to replace it by yourself, you have to be careful about doing it. It is the main unit that controls operation of entire stove. If you fail to install it and secure connections properly, the entire unit will not work.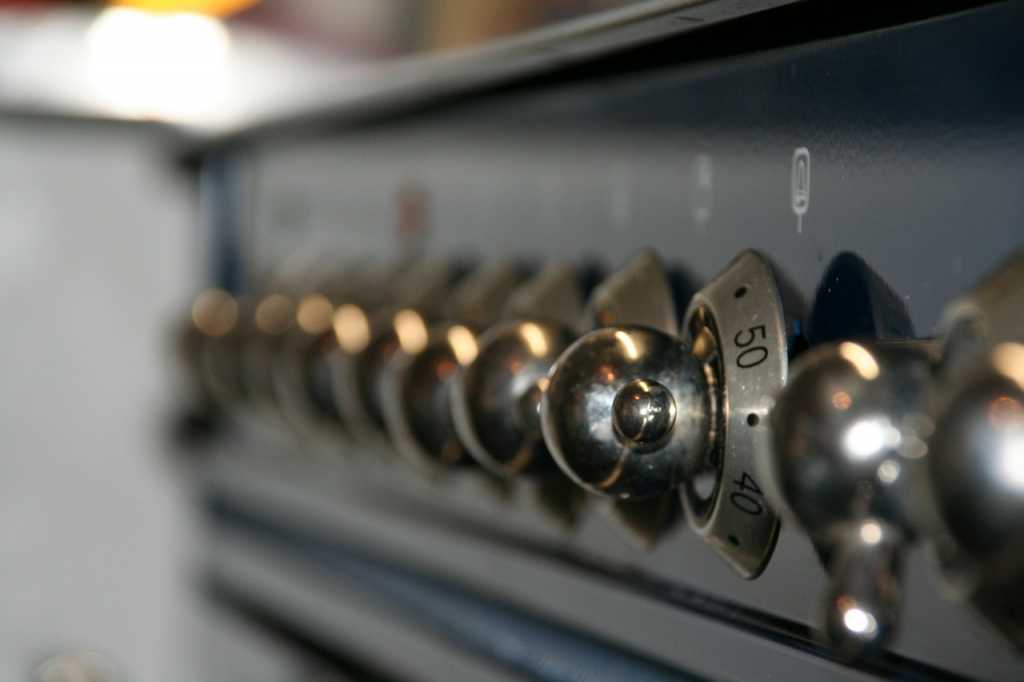 You have to make sure that you have identified the problem correctly and order the correct replacement part that is right for your unit. We often get the telephone calls for clients who have attempted a DIY repair, that simply result in more repairs after.
GE Oven Sensor Replacement
Another common issue with GE ovens is the oven temperature sensor. It is a very specific problem, and unlike the key panel replacement is responsible for one and only issue: the unit's failure to measure temperature.
First of all, it is important to make sure that you have diagnosed the problem correctly, as it might not be the unit itself, but faulty wiring connection. Non calibrated stove, can also give you the impression that something is wrong with the sensor.
Extend the Life of Your Appliances With Maintenance
It might seem obvious, but it does go a long way. First of all, your electric stove, range or built in ovens have to have dedicated power source. They do use more power than other appliances.
When you notice that when you use your mixer or toaster, the breaker goes off – it is a definite sign that the power source is not adequate. Make sure that you do not overload your electric panel, and plug other appliances in the outlets that are not part of the same section on your electric panel.The frequent power surges damage the sensitive electronics of the stove.
While for the design and cleaning purposes now we favor the stove design with the front control panel – you will have to be more careful not to spill water around it.
It is also important to keep the ovens clean inside. Luckily, there is the self-clean feature! The grease, spills and stuck food in the oven not only affect the heat distribution, but also might become a cause of fire.
While some of these problems can be easily eliminated by resetting the stove, if they do keep repeating you need to get help from professional service technicians. Unlike some appliances – problems with stoves, ovens and ranges that deal with temperature control and electrical issues are a big safety concern. They can not be left without attention.