No matter how smoothly your appliances are working, we always recommend to check on and pay a bit more attention to their operation. Even the most reliable brands, such as Bosch sometimes falter. It is important to catch any potential malfunction as early as possible. No matter how we hope that some problems go away, they simply won't resolve themselves.
If you want your appliances to serve you better:
Clean them up after use
Remove any debris, obstructions, leftovers
De-grease
Remove lint tray
Run cleaning cycles as per the manual
Watch for alignment
Watch for loose parts
Pay attention to any new and unusual noises and sounds
Watch for error codes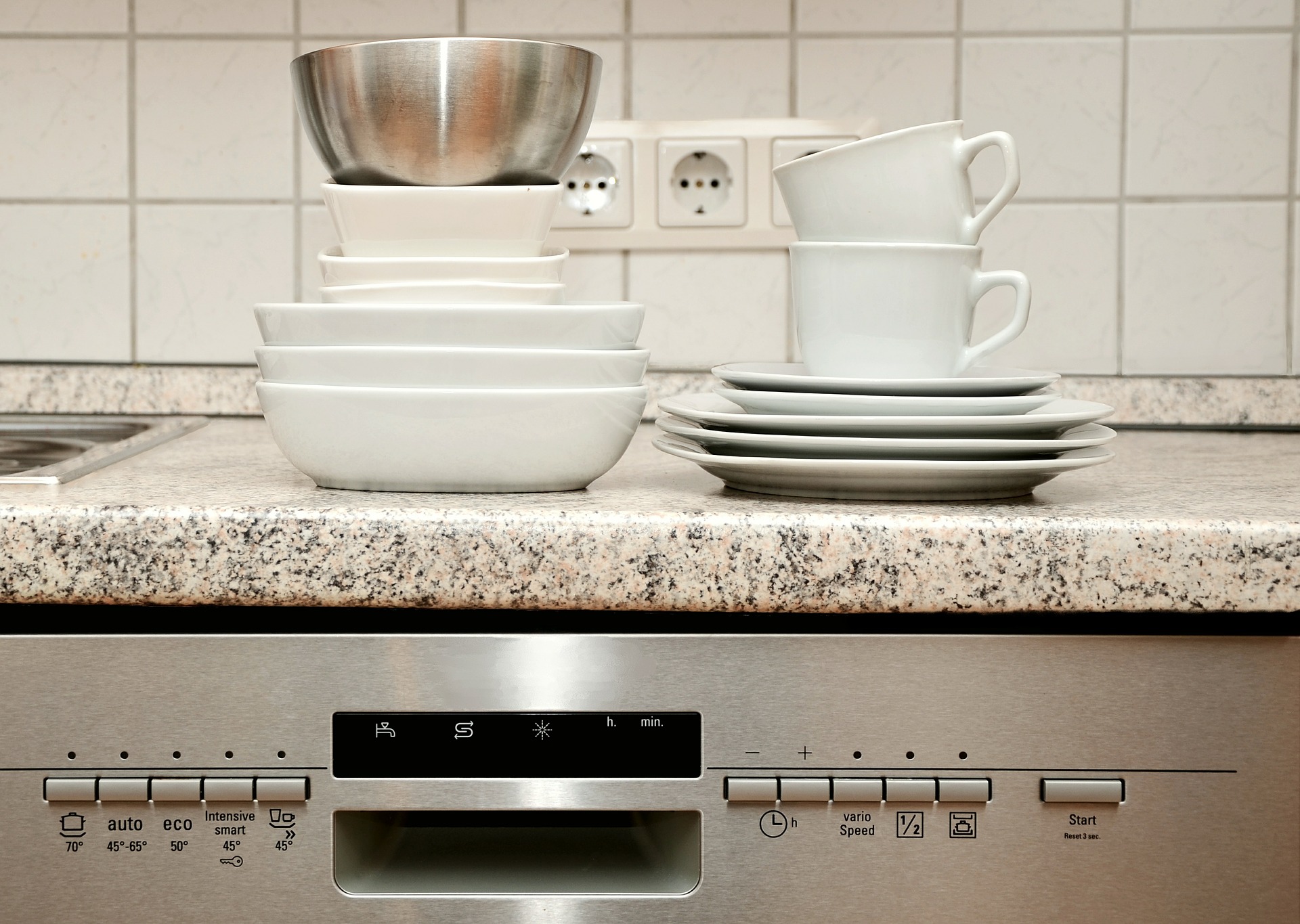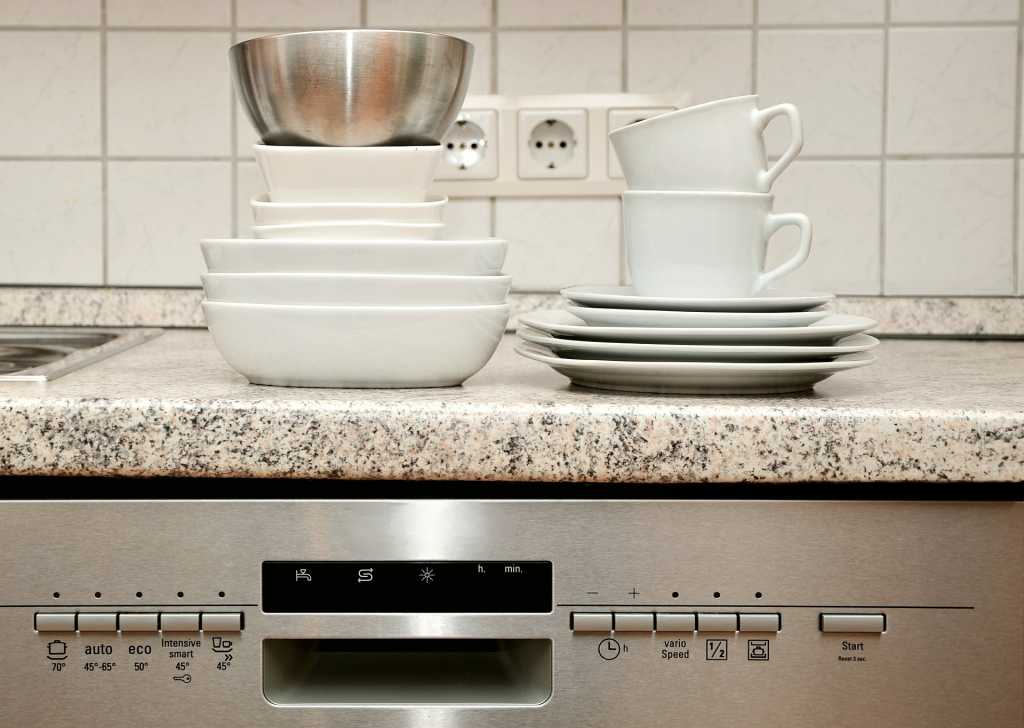 If you notice any consistent changes, check up with the professional technicians. While some things could be insignificant, others may be the signs of serious problems that will cause later a breakdown or, even result in fire.
We often get those calls when appliance owners are not sure about what the error codes mean, and here we have put some information all in one place:
Common Bosch Dishwasher Error Codes & Malfunctions
Bosch dishwasher diagnostic mode or test cycle
Bosch dishwasher test cycle is designed to help identify the problem in general. It takes the unit through the entire cycle to troubleshoot its main functions. Refer to the manual on how to run it. In most models, you have to make sure that the dishwasher is off and the diagnostic mode is activated by pressing and holding the Power Scrub Plus and Regular Wash buttons at the same time. The error code will show if there are any problems.
Error code display symbols are displayed as letter E (for error) and the two digit error code numbers. Please note that if you see numbers preceded by the letter H (for example H01), it is not actually an error, rather 3a washing time delay start. It means the wash cycle will start in one hour.
Bosch dishwasher beeping during cycle
Bosch dishwashers are designed to beep when there is an error. A beep means that your drain is not clogged, and the rest of the parts are functioning as they should. Beeping in the middle of the cycle points to the problem with the control board itself. Find the circuit breaker and turn it off for 60 seconds. If this does not help, your dishwasher will require a circuit board replacement.
Bosch dishwasher delay start problems
The most common delay start problem in Bosch Dishwashers is that the display gets stuck at 2hr, while it starts immediately. It points to the problem with the water heater. In this situation, in most cases, the connection with the heater relay has to be resoldered. It happens because the copper can not handle the heat well.
Bosch Dishwasher Error Code Numbers and Troubleshooting
Error Codes: E01, E02, E03, E04, E05
Power Module failure. In case any of these codes show up Bosch also locks down power modules so that they could be fixed only by a certified technician.
Error Code: E06
Door mechanism problem. Door switch or sensor is damaged and will need the replacement. Check for obstructions first
Error Code E07
Problems with the fan, or connection to the fan. You will also notice that dishes are still wet after the cycle stops.
Error Code E08
Water does not cover the heating element. It may point to the heating element problem or water obstruction, or water pump problem.
Error Code E09, E10
Water not heating. Problem with the heater, or connection to the heater. Also check if the heating element is free from lime buildup.
Error Code E11
Thermostat or temperature sensor malfunction. Most likely it will need the replacement
Fault Code E13
Water temperature heats up above 75C. Incorrect water connection. Make sure your water supply comes from cold water, not from hot water pipe. If the connection was correct, then it points to thermostat problem, when it fails to measure the temperature correctly, or fails to shut down the heating process.
Error Code E14
Reed switch flow sensor fault. Check the contacts to the reed switch
Error Code E15
Dishwasher base leaking water. Drain the water. Check for the breach points.
Error Code E16
Water inlet valve fault.
Error Code E17
Water level too high risk of overflow. Faulty sensor or drainage. Check both.
Error Code E18
Insufficient water level. Faulty water valve
Error Code E20
Electrical short or breaker out. Usually points to the wiring of pump or motor
Error Code E21
Blockage of the circulating pump.
Error Code E23
Electrical short or breaker out caused by the drain pump wiring or faulty drain pump.
Error Code E24, E25
Draining problems. Check draining filters. E25 may also point to blocked drain pump
Error Code E26
Faulty Water switch/regulator.
Fault Code E28
Malfunctioning turbidity sensor. You will also notice that the dishes are not getting clean and will notice some debris in the tub.
There are also alternative letter error codes, identified with letters A, B, C, D etc. According to the manual, the letters point to exact parts problems.
We have listed the common error codes here to help you troubleshoot what you are comfortable with. But if you are not comfortable with it, of course, you should call a professional technician.
It helps us a lot when at the time of your call you mention the error code. It does help to troubleshoot and repair the problem faster. Call us if you have any questions about Bosch Dishwasher repair and error codes or other Bosch appliances repair.
Need help with your error codes? Click Here!