Is Appliance Repair Cost Cheaper Than Replacement?
A faulty refrigerator ice maker, or an oven's failure to heat up are an appliances call for help. The deciding factor on whether to repair or replace an appliance is if appliance repair cost is cheaper than replacement. Depending on the age of your appliance, contacting a repair technician can result in quick answers while saving you money. Consider the following tips to decipher which route best suits your needs.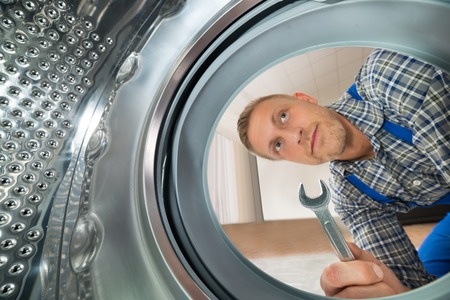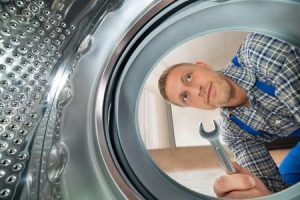 Appliance Repair Costs
Appliances are relied on to navigate everyday life, so when they break down it is often at an inconvenient time, and at a costly price. When a small appliance breaks, they are disposed of and quickly replaced. However, larger appliances can become expensive, climbing above $1,000.
Appliance repair cost can range from $100 to $150 for smaller appliances and higher for larger ones. Costs are cut in half by avoiding new product prices and delivery fees, as well as hidden costs like removal, installation and disposal.
Consumers Report recommends that a broken appliance be replaced if the cost for repair is more than half of the price of the new one. However, if an appliance has already been broken before, a replacement is a more sustainable option.
Spare Parts, Anyone?
The saying "things are not built like they used to" rings true with modern appliances as their lifespan is due to their modern designs and easy breakage from inferior metals. However, older appliances may demand replacements too if they are out-of-date.
As appliances age, parts alter from older models to newer ones. When repairing older models, fewer necessary parts are available, forcing replacement options. You can check with a repair technician, or online through the manufacturer's websites, to make sure the appliance's date allows for repairs.
Warranty and Coverages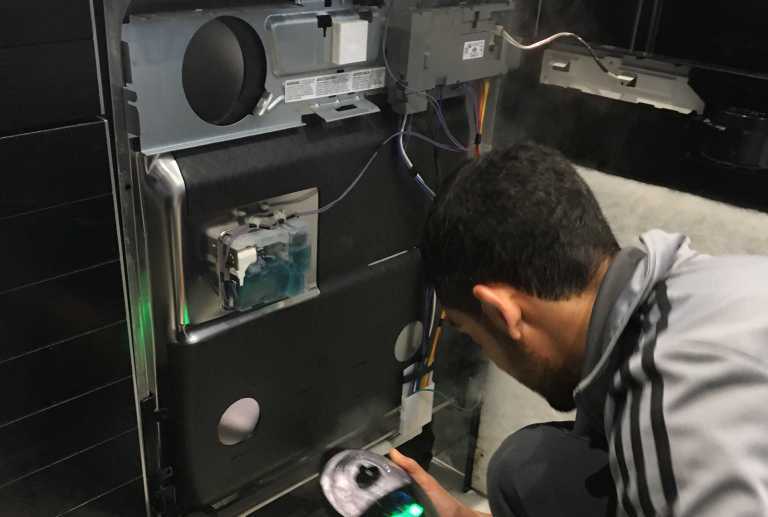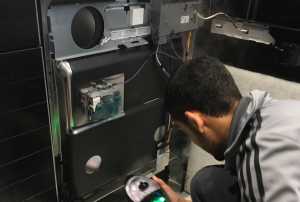 Alongside appliance repair cost, consider if your appliance may be under manufacturer's warranty. If so, you will need to use a factory or an authorized repair shop. Make sure your technician is properly trained on your product.
Likewise, some warranties only cover specific aspects of the product. Understand your appliance's needs and the coverage of your warranty to decide whether a repair or a replacement is necessary for a lasting and cost efficient appliance.
Time Is Money
I-Fix Appliances understands that your time is precious, and that life does not stop when your appliances do. They provide on-site service repairs at your convenience. By choosing to repair your appliances, you avoid the wait for delivery and installation. It will also save you time having to shop and compare prices. Consumers Report deems independent repair services have higher satisfaction ratings than factory services, and the repairs cost less, too! This is especially true in the instance of large appliances.
In our busy time it is very important when everything in your house is running smoothly, and you can easily go about your chores complaining only about folding your laundry or coming up with yet another culinary masterpiece that all of your family will love. But what if your appliances suddenly stop working, or lose some of their important functions? Whether the fridge not cooling properly, the dishwasher not draining, the dryer not completing the cycle – it can wreck enough of havoc in your daily routines.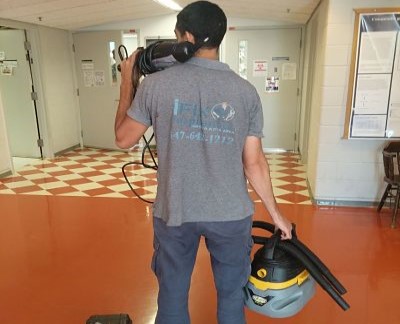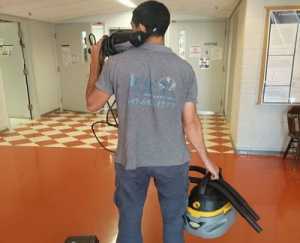 In most of the cases no matter how desperate the damage looks it can be fixed by an expert which will help to avoid buying new, which can be costly. When our Toronto technicians at I-FIX Appliance Repair come to visit, they will be able to give you a detailed cost estimate of fixing the problem with your appliance with forecast of future performance which will help you to decide whether to keep it or replace.
Of course, sometimes the problem seems easy to solve enough yourself, but don't forget once you unscrew the back panel – you are losing the warranty that you may still have. Please keep in mind, a minor appliance malfunction might be a sign of a bigger problem that can easily spotted by a professional appliance repairman and if detected early enough might be eliminated with relative ease. Along with that we will be happy to give you the tips on how to optimize the operation of your appliance, and how to use and maintain them to minimize the part wear and tear.
Whether it is a general problem such as "it makes funny noises" , or "the door is broken" or very specific such as "stove burner does not work", or "detergent is not released during wash cycle" we will help to determine the problem and fix it as soon as possible. Dealing with all the major appliance brands on daily basis we know their weak spots and have some of the parts on hand or can get them really fast.
Fix it or Get Rid of Your Old Appliance in Toronto?
You have known your dishwasher for a while now, sometimes it works, sometimes not quite. Is it time to replace it or fix it yet again? That is the question! While a prospect to get a new bright and shiny refrigerator, washer or dishwasher may look attractive, it does come with certain expense.
After talking with the salesperson in the appliance store, you will get sucked into a deal where "the more you buy, the more you save" not to mention the unexpected expense of reconfiguring the kitchen cabinets to adapt the new refrigerator. Thousands of dollars later, you may realize that it would have been just easier to spend a few hundred on repair and carry on.

How do you know when it is really time to get rid of the old appliance?
Answering these questions will help you decide: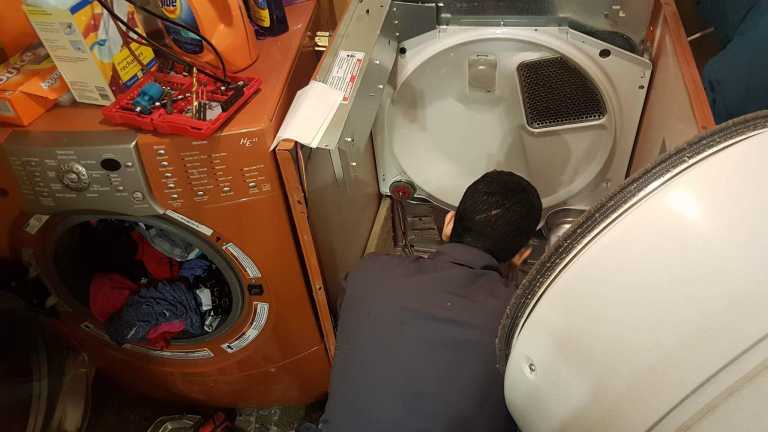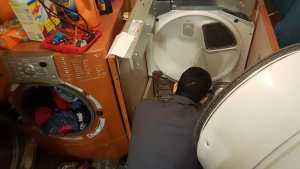 Was it having problems from the get go or malfunction occurred only once?
How old is your appliance?
How expensive is the part to be replaced?
Is the replacement part still available?
Is it a discontinued model?
Is it energy efficient model?
It is true that appliances are not built to last anymore, but sometimes what seems to be a big problem can be easily fixed.
Regular maintenance will extend the lifespan of your appliances:
It is always the little things that go long way and will help you avoid repairs and replacement costs.
Empty the lint in the dryer, and ideally have it cleaned once in a while professionally inside. It will reduce the potential problems with motor and will eliminate risk of fire.
Rinse the dishes before putting them in the dishwasher, to prevent leftovers damaging inner parts and blocking the drainage.
Keep the washer door open after use and wipe it dry to prevent mildew buildup
If your appliance is malfunctioning and you want to get professional appliance assessment in Toronto, call I-Fix Appliance Repair.
If you have determined that your appliance has to go and it has been confirmed, look for sustainable options to recycle it, as some of them contain toxic materials (such as Freon).
If it is still in working condition and you have decided to upgrade it for a newer model you can always donate it.
Related Article: HOW TO FIND A RELIABLE APPLIANCE TECHNICIAN