Buying appliances can be costly. Whether you spend a few hundred dollars on a new appliance or a couple of thousands on a set of appliances, you want to have some confidence. Homeowners who buy home appliances expect them to last for a long time. For this reason, it's good to do your research before you buy an appliance by browsing many appliance brands and suppliers.

You may also check out appliance brand reviews online. There are plenty of forums where customers give their honest opinion about an appliance they bought, listing brand maintenance tips, the appliance's price, as well as common issues. There's also the option of chatting to an appliance retailer or supplier to answer your questions.
How to Get the Most Information out of Appliance Reviews in Toronto?
Indeed, the number of reviews on household appliances performance and repair issues is overwhelming. So how do you get more or less reliable information on appliances performance?
First of all, there are different types of appliance reviews:
Written by actual users
Bloggers and experts
Appliance repair and DIYers' forums
Appliance Reviews by Users
The individual users reviews tend to have more random character and might sometimes be a bit more emotionally charged. Although, you might run into something that is quite general, if you scroll down you might see the recurring specific problem due to poorly designed construction, and repeating faulty parts.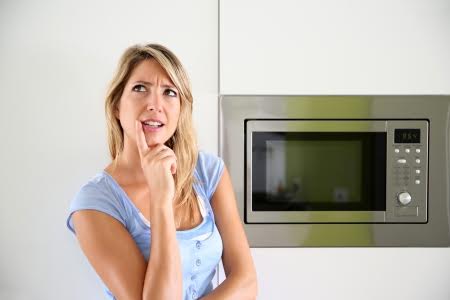 This is precisely the information you are looking for! Faulty design, like the electronics not properly isolated from the heating elements in stoves, or range control panel that breaks as soon as you spill water on it, point to the fact that it is a common problem for the model within an appliance brand.
And lastly, keep in mind that not all people with positive feedback go through the trouble to leave a public review. As unfair as it seems, this is the reality. Please keep that in mind when evaluating an appliance brand for potential service issues.
Appliance Reviews by Bloggers and Industry Experts
Bloggers and experts usually build a reputation by presenting unbiased information. They will go through the trouble to collect facts and statistics on appliance repairs and will give a sound review. You do have to pay attention, though, where the blog is placed, whether it indeed belongs to an impartial party, or exists solely to promote appliance part sales or sell certain brands.
Appliance Repair Forums
Although going through them might not feel like reading a novel, the forums are really a great source of information on appliance repairs. They describe the actual models and brands malfunctions and breakdowns in an unbiased way. These forums are filled with technical details, the steps involved in the repair, as well as appliance repair costs.
This type of information has a lot of credibility, as this is a go-to place for appliance owners when they face technical issues with the appliances.
You can also run into "ask an expert" forums – where you can find a lot of information on specific parts and malfunctions.
Although doing thorough research on appliance brands performance before you buy might not save you entirely from malfunctions, it might help you save some money.
Stay Informed about Appliance Repairs in Toronto
Why we love it when clients read up on appliances is that it helps them to buy the models that work for their lifestyle. And another reason, reading up on appliances service problems, will give them tips on regular appliance maintenance, which extends their lifespan.
Although after reading the appliance repair forums you might not be able to eliminate the problem yourself, you will know the symptoms and what it takes to fix it.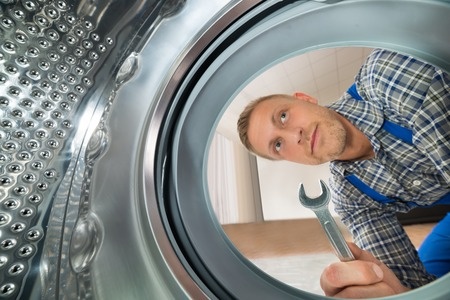 When you call the service repair people, you will know what symptoms to point out, and it will make the entire repair process go smoother. It makes a happy client when they know what to expect.
Discussing Appliance Repairs Issues Moves the Industry Forward
Another important role of appliance reviews on the web is that the companies do pay attention to the repeating issues. Now due to immediate feedback the information on malfunctions and problems, and specific usage issues they simply can react faster by addressing the issue in production much faster than before.
What took before weeks and weeks of focus groups, studies, and thousands of dollars in expert conclusions – now becomes immediate after the new model release. What is worse, it goes public and viral immediately.
There are known instances when the dealers refused buying into certain models, just because of unfavourable reviews.
You can not underestimate how in our age of information it affects the industry. The manufacturers simply have to react fast, or their sales will drop dramatically.
If we look at things realistically, we will know that there is no such a brand or model that is entirely fault and break-free. There are engineering problems, there are faulty parts, and there are problems that are caused by wrong appliance installation. But the information will help you stay away from the issues that are easily avoidable.