We are all sure happy that the winter is over and are looking for warmer and brighter days. Now even the routine spring cleaning will feel good. You definitely will not forget to take care of the windows, closets, hard to reach places under the furniture… But it rarely comes to mind that your dryer lint build up needs special attention and will need professional cleaning.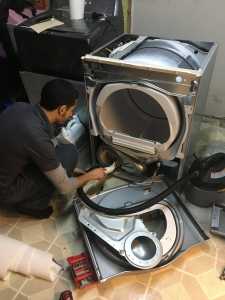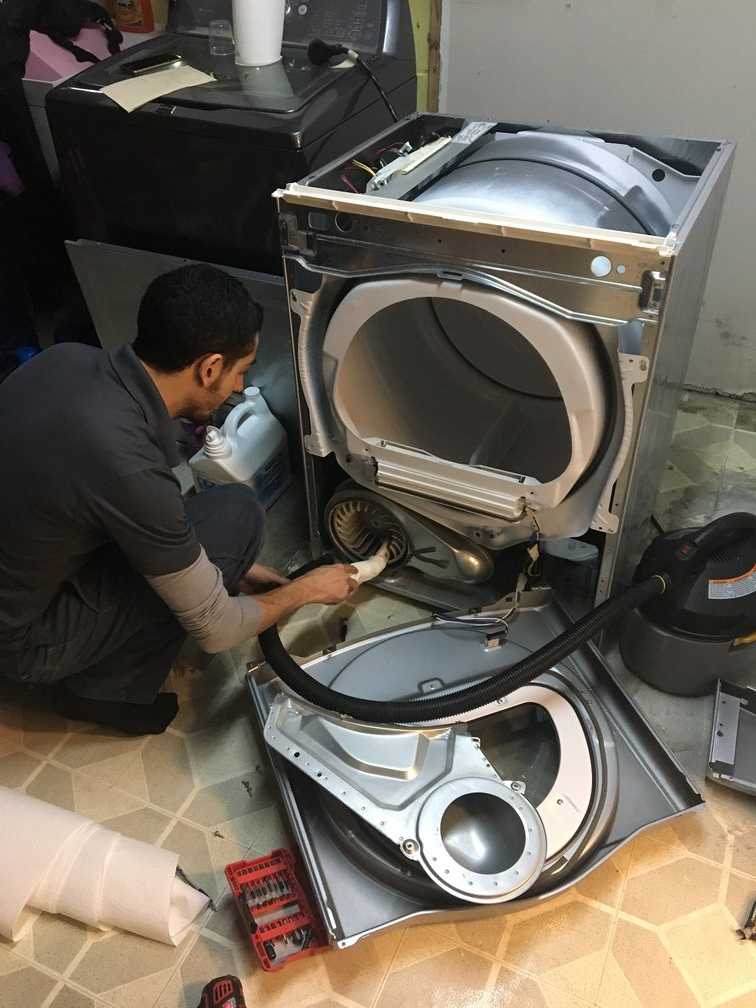 Why Clean Your Dryer From Lint?
Although invisible as it is deep inside your dryer, especially after drying your winter clothes that mostly have higher pile and leave more lint in your dryer, it is really dangerous – a little electric spark or overheating, may set your laundry room on fire in seconds. In fact, thousands of fires resulting from lint buildup in dryers are reported across Ontario annually.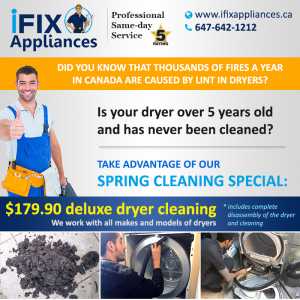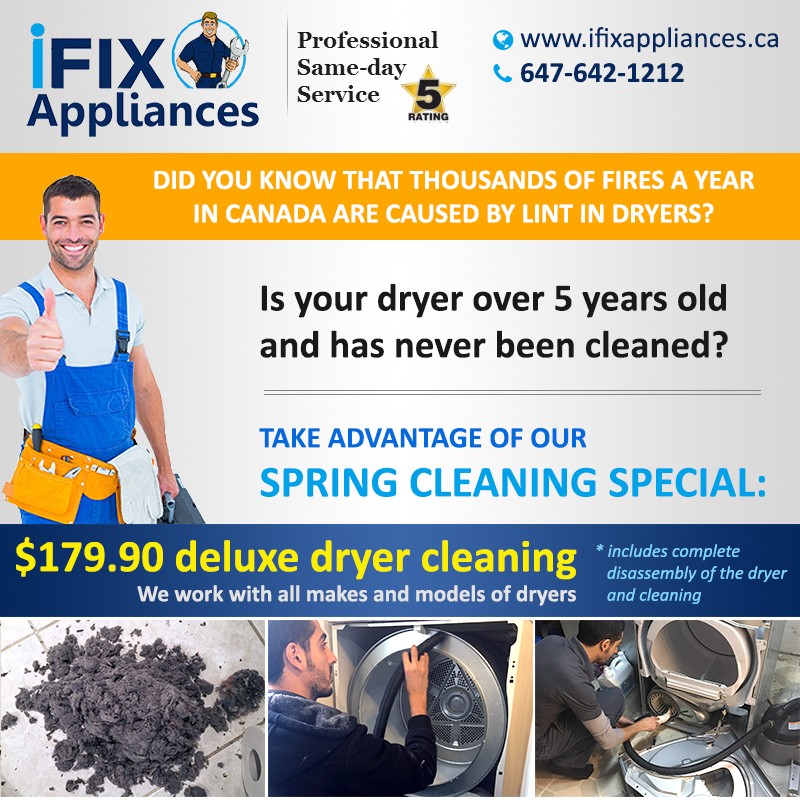 If you happen to look at dryer lint trap, which you, hopefully, clean after every cycle of drying you will get the idea of how bad the buildup is only over a few years inside your dryer, where it is not accessible for routine cleaning. Moreover, the lint accumulation clings to the motor and electric wiring inside. Not to mention small parts, coins and little toys that fall out of the pockets and get trapped there risking to get stuck and damage the moving parts of the dryer. It is an accident waiting to happen.
To clean it properly, the front dryer panel has to be completely removed. Lint is then being cleaned out with specialized bushes and vacuum cleaner. It is an easy job for professional, but is not an easy project to DIY. Once the dryer is disassembled and cleaned, our trained technician will be able to look at it and see if there is any minor tuning needed as well.
Call I-Fix Appliances  or book an appointment for your Dryer Spring Cleaning and have it done by a certified technician!
We will disassemble it right on the spot and have it cleaned and back in working condition in no time! Ask for our Spring Special offer!