A faulty refrigerator ice maker, or an oven's failure to heat up are an appliances call for help. The deciding factor on whether to repair or replace an appliance is if appliance repair cost is cheaper than replacement. Depending on the age of your appliance, contacting a repair technician can result in quick answers while saving you money. Consider the following tips to decipher which route best suits your needs.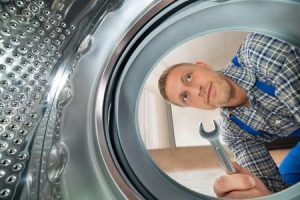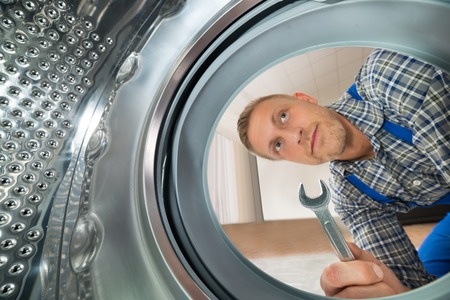 Appliance Repair Costs
Appliances are relied on to navigate everyday life, so when they break down it is often at an inconvenient time, and at a costly price. When a small appliance breaks, they are disposed of and quickly replaced. However, larger appliances can become expensive, climbing above $1,000.
Appliance repair cost can range from $100 to $150 for smaller appliances and higher for larger ones. Costs are cut in half by avoiding new product prices and delivery fees, as well as hidden costs like removal, installation and disposal.
Consumers Report recommends that a broken appliance be replaced if the cost for repair is more than half of the price of the new one. However, if an appliance has already been broken before, a replacement is a more sustainable option.
Spare Parts, Anyone?
The saying "things are not built like they used to" rings true with modern appliances as their lifespan is due to their modern designs and easy breakage from inferior metals. However, older appliances may demand replacements too if they are out-of-date.
As appliances age, parts alter from older models to newer ones. When repairing older models, fewer necessary parts are available, forcing replacement options. You can check with a repair technician, or online through the manufacturer's websites, to make sure the appliance's date allows for repairs.
Warranty and Coverages
Alongside appliance repair cost, consider if your appliance may be under manufacturer's warranty. If so, you will need to use a factory or an authorized repair shop. Make sure your technician is properly trained on your product.
Likewise, some warranties only cover specific aspects of the product. Understand your appliance's needs and the coverage of your warranty to decide whether a repair or a replacement is necessary for a lasting and cost efficient appliance.
Time Is Money
I-Fix Appliances understands that your time is precious, and that life does not stop when your appliances do. They provide on-site service repairs at your convenience. By choosing to repair your appliances, you avoid the wait for delivery and installation. It will also save you time having to shop and compare prices. Consumers Report deems independent repair services have higher satisfaction ratings than factory services, and the repairs cost less, too! This is especially true in the instance of large appliances.