Providing Same Day Services, when Convenient for You
Same day service means that we will be there to eliminate your appliance problem before it gets out of hand.
A large sprawling suburb of the city of Vaughan, Woodbridge boasts over 100,000 population. Located North of Toronto, this is a quiet and pleasant place to run a business or raise a family. With easy access to GTA, just South of its borders, we believe that this is yet another great place for us to offer our services.
Woodbridge 24/7 Appliance Repair Service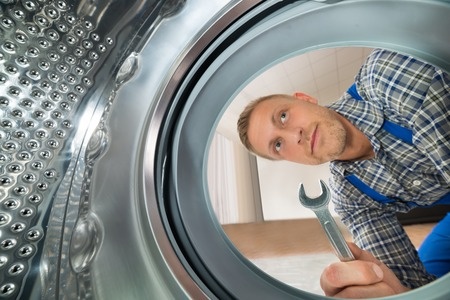 We know how  disruptive malfunctioning appliances can be, which is why we make it our priority to provide fast and efficient appliance repair services in your area, at a reasonable cost. We believe that your daily routine is more important than anything else, so we will do whatever we can to make it a stress free experience for you.
Offering 24 hour service, seven days a week in your area
Our fully trained and licensed (and insured) repair technicians are just a phone call away. If you notice something wrong with your washer or dryer, don't hesitate. Our professional advice to you is to never avoid or delay getting your appliance repaired. While we can certainly repair any age model or brand, the longer you wait the bigger the problem might become. A fan belt that needs fine tuning one day may need to be completely replaced later, of course with the higher cost of repair.
Call our direct line to book an appliance service appointment in Woodbrige
We know that sometimes, our customers are worried that we don't service their brand or model of appliance. Lucky for you, we are fully trained and have years of experience servicing a wide range of models and brands of all types of appliances: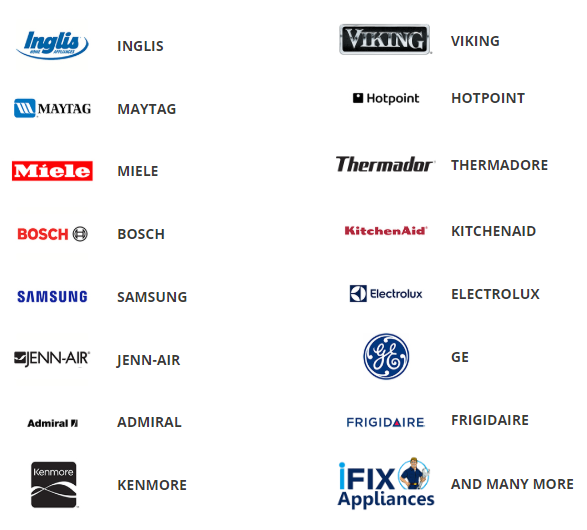 And don't worry about the age of your appliances! Our technicians are fully equipped to handle any model, any age and any part – all you need to do is let us get you back on track!
Same Day Woodbridge Appliance Repair service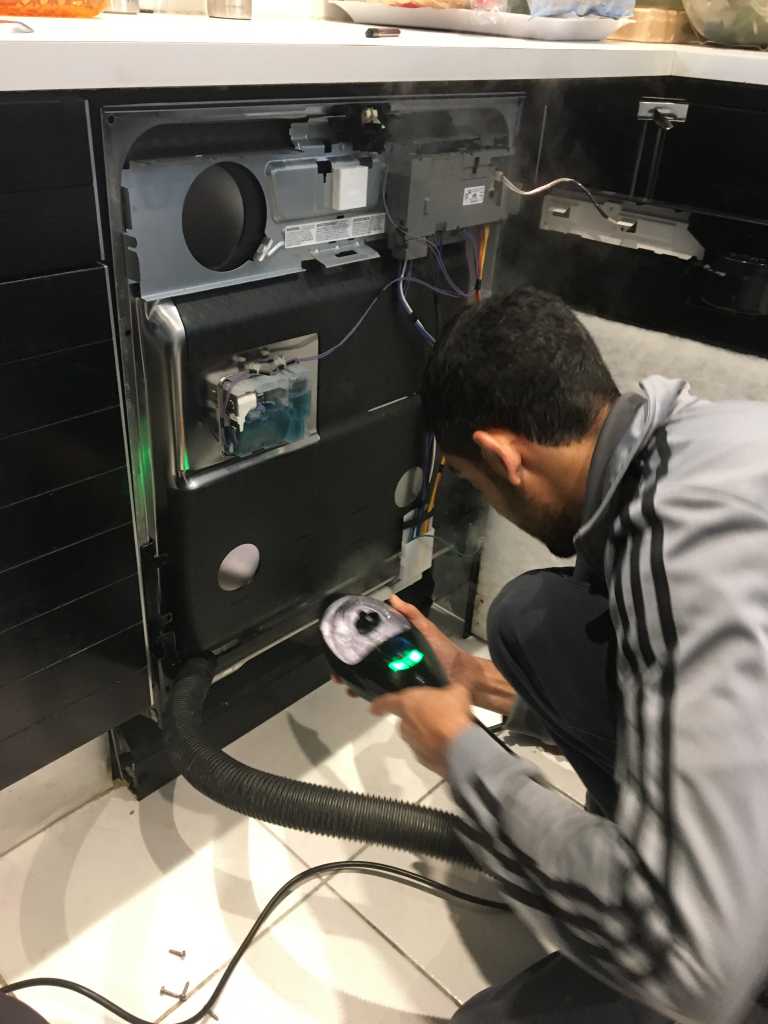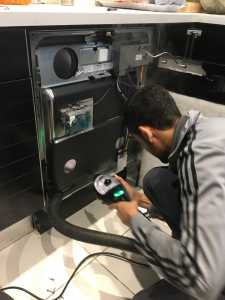 We pride ourselves in providing service same day in your home. No complicated scheduling required and rather than sending out your malfunctioning appliance out for repair, we will do all the work onsite. Our technicians are experienced in any type of repairs and have all the necessary tools and equipment on hand, as well as some spare parts. If to complete the repair a part has to be ordered in, the service technician will go over in detail over the timing and cost, and will place the order for you.
Given that it is our priority to provide fast and cost effective service, you never have to worry about prices. What you see on your initial bill is what you will pay, regardless of how complicated the job turns out to be.
So whatever is wrong with your refrigerator, dryer, washer, dishwasher or oven/stove, our repair technicians are there to help! 24 hours a day, seven days a week during the holidays – why be forced to hand wash laundry or have cereal for dinner?
Don't let an appliance problem disrupt your day-to-day and don't let a fear of cost or inconvenience stop you from giving us a call!